Meetingbox Amsterdam 2.0 M - White / Anthracite
Meetingbox Amsterdam 2.0 M - White / Anthracite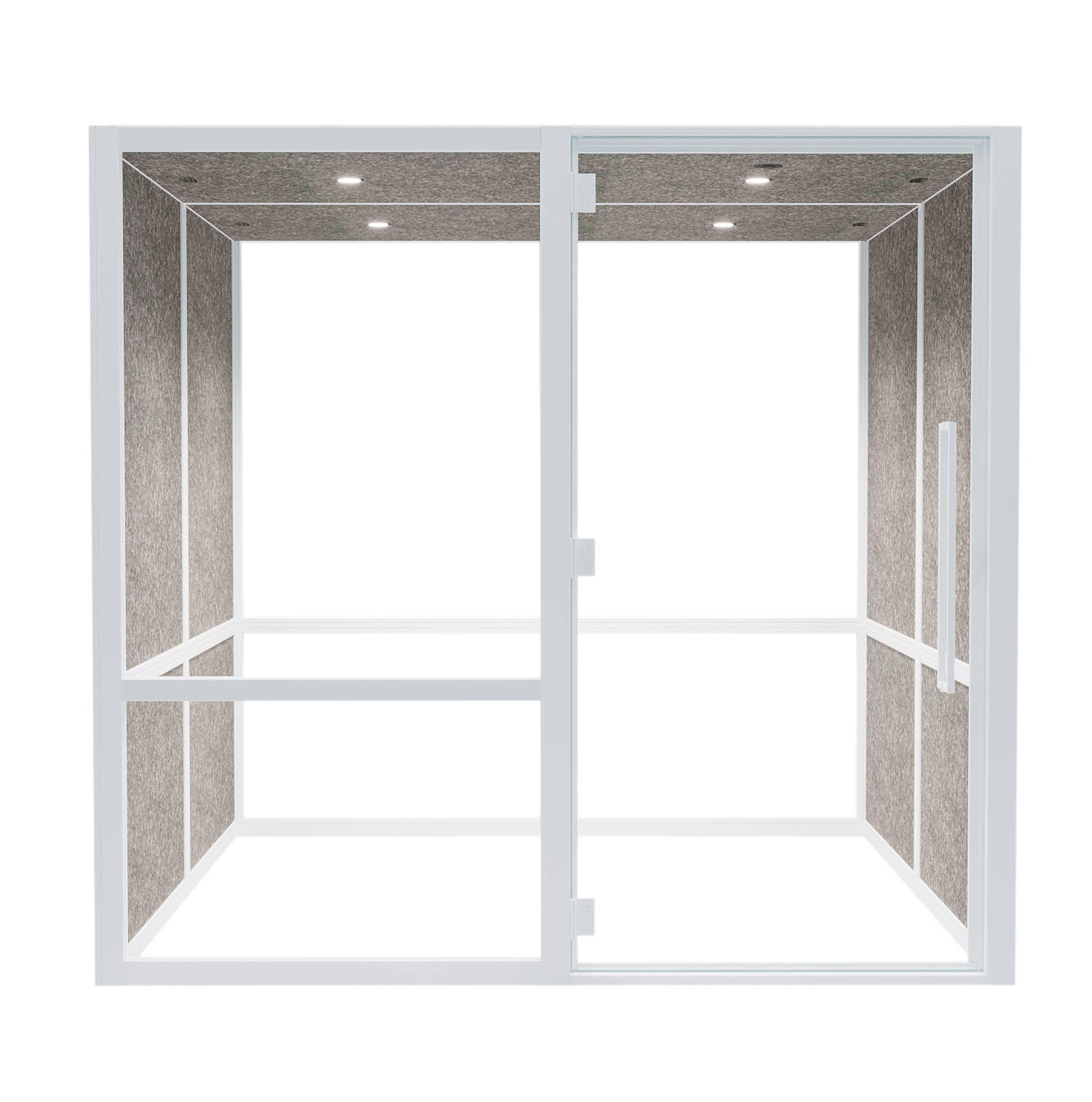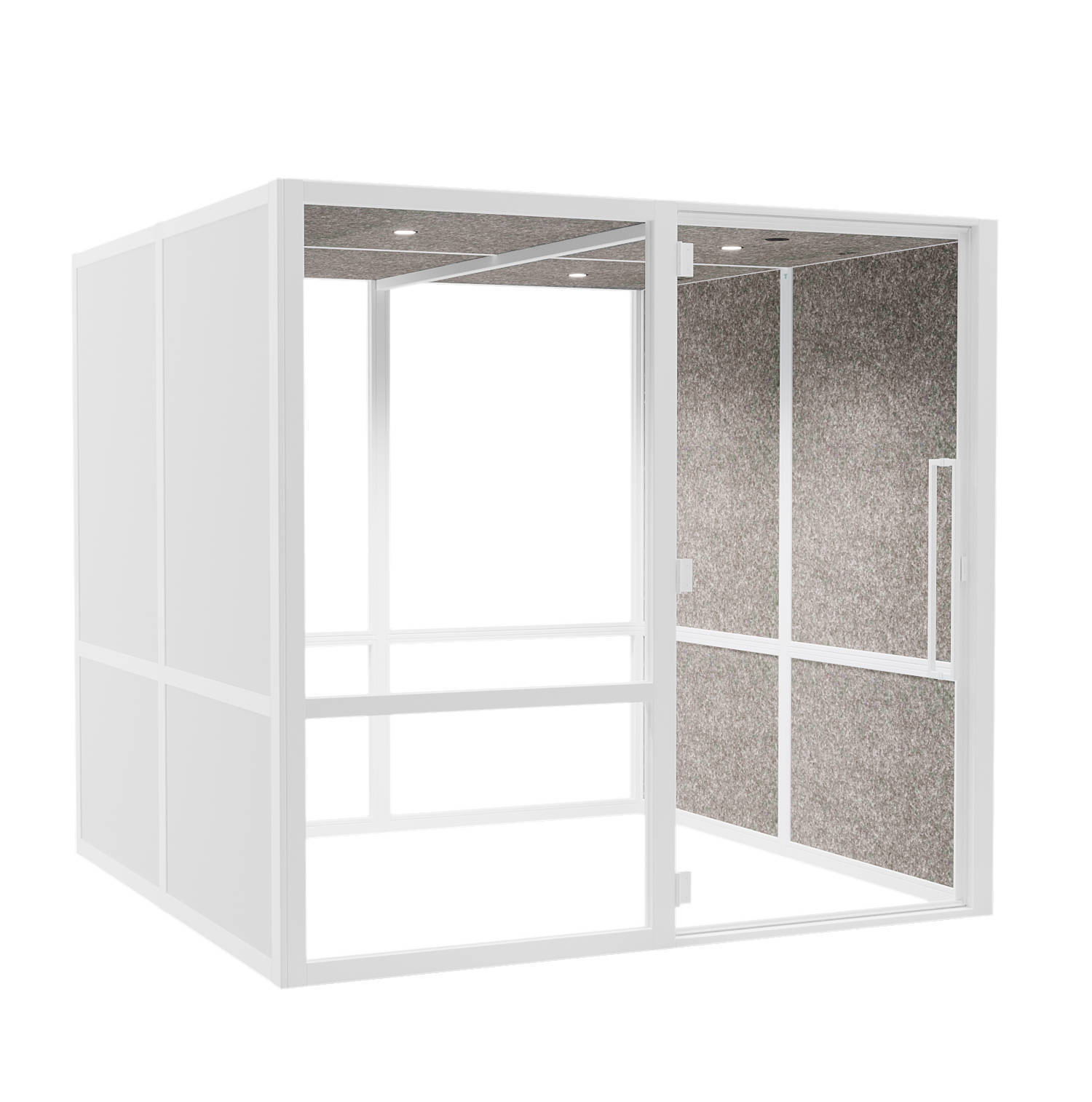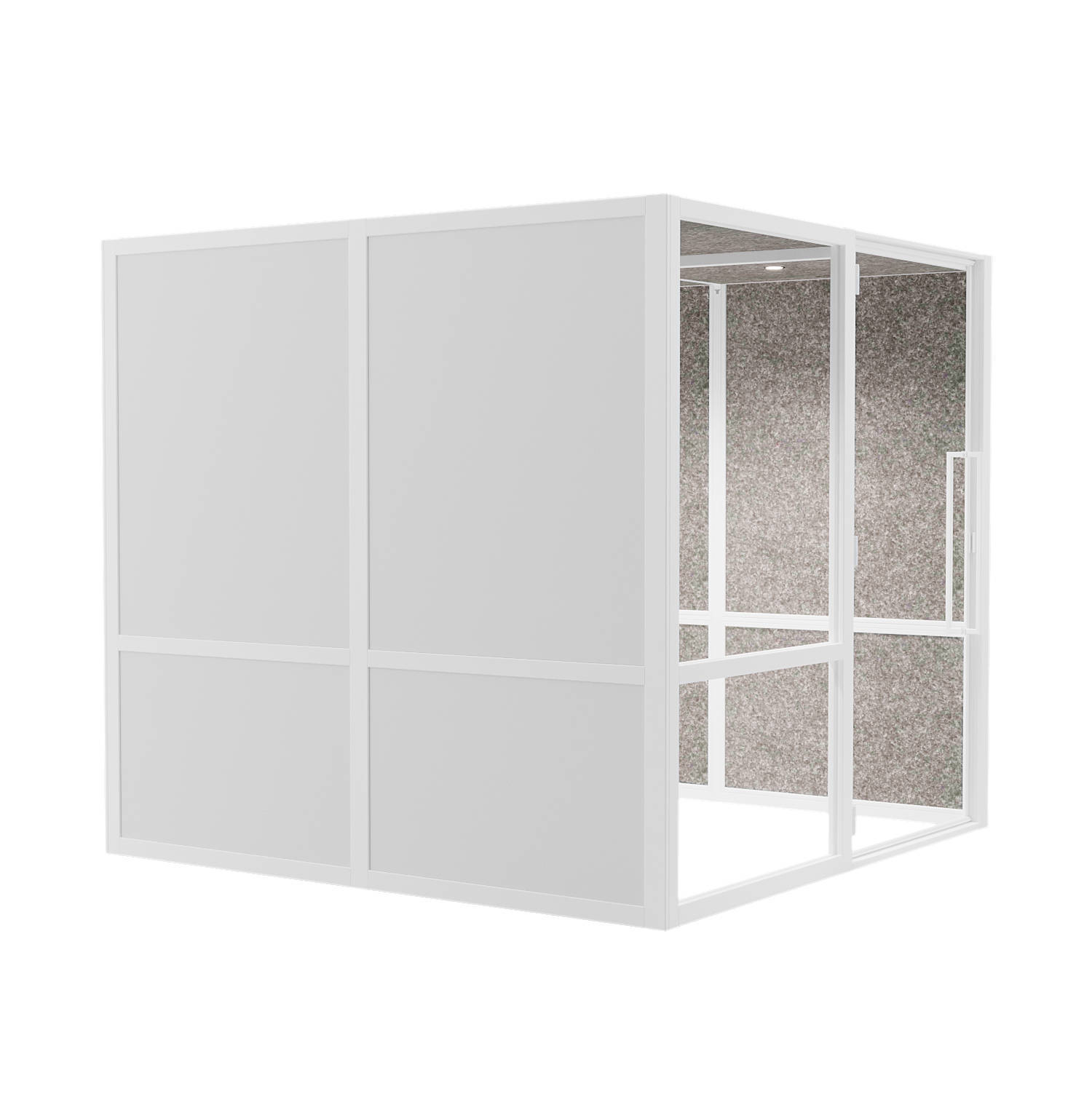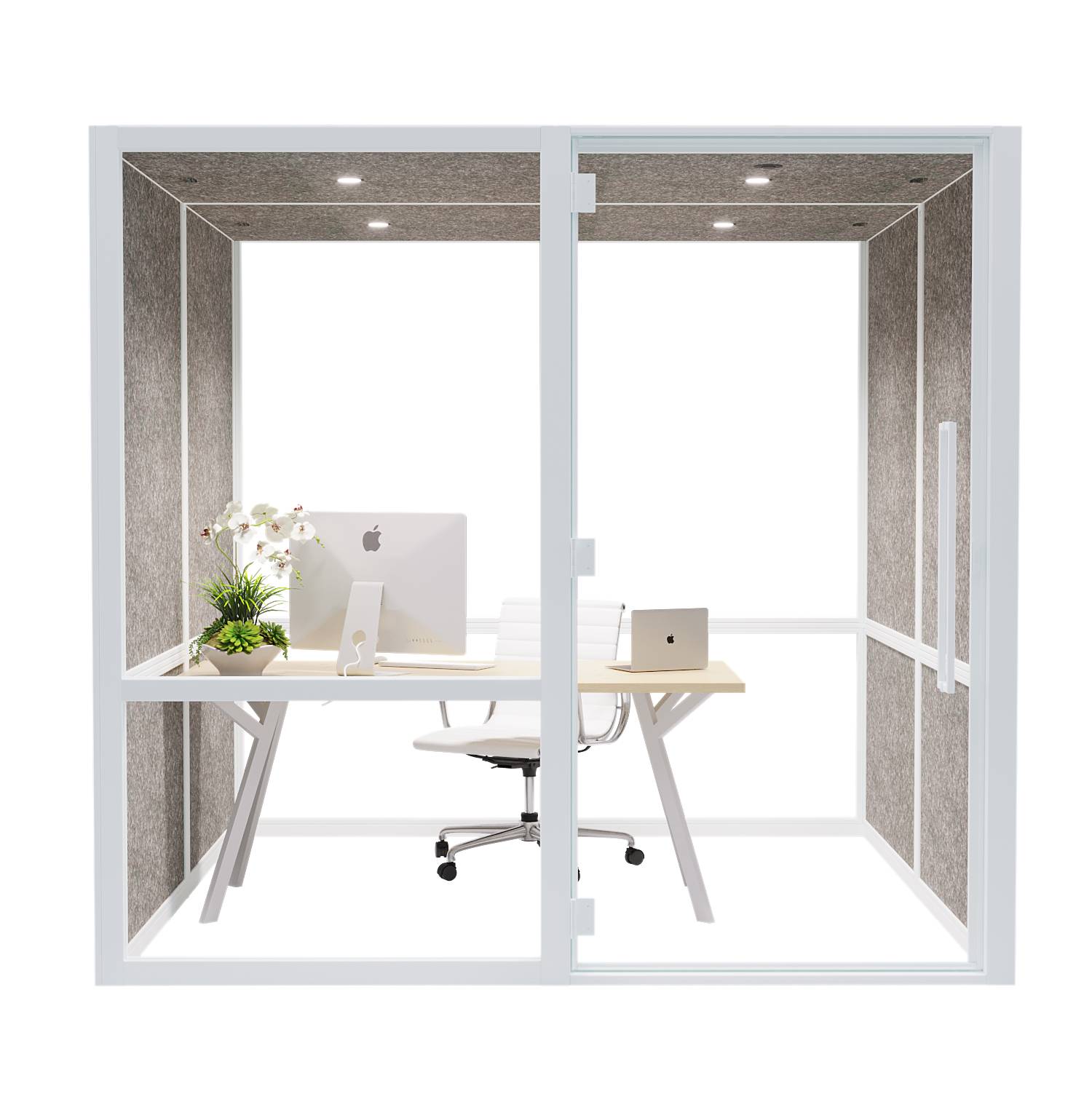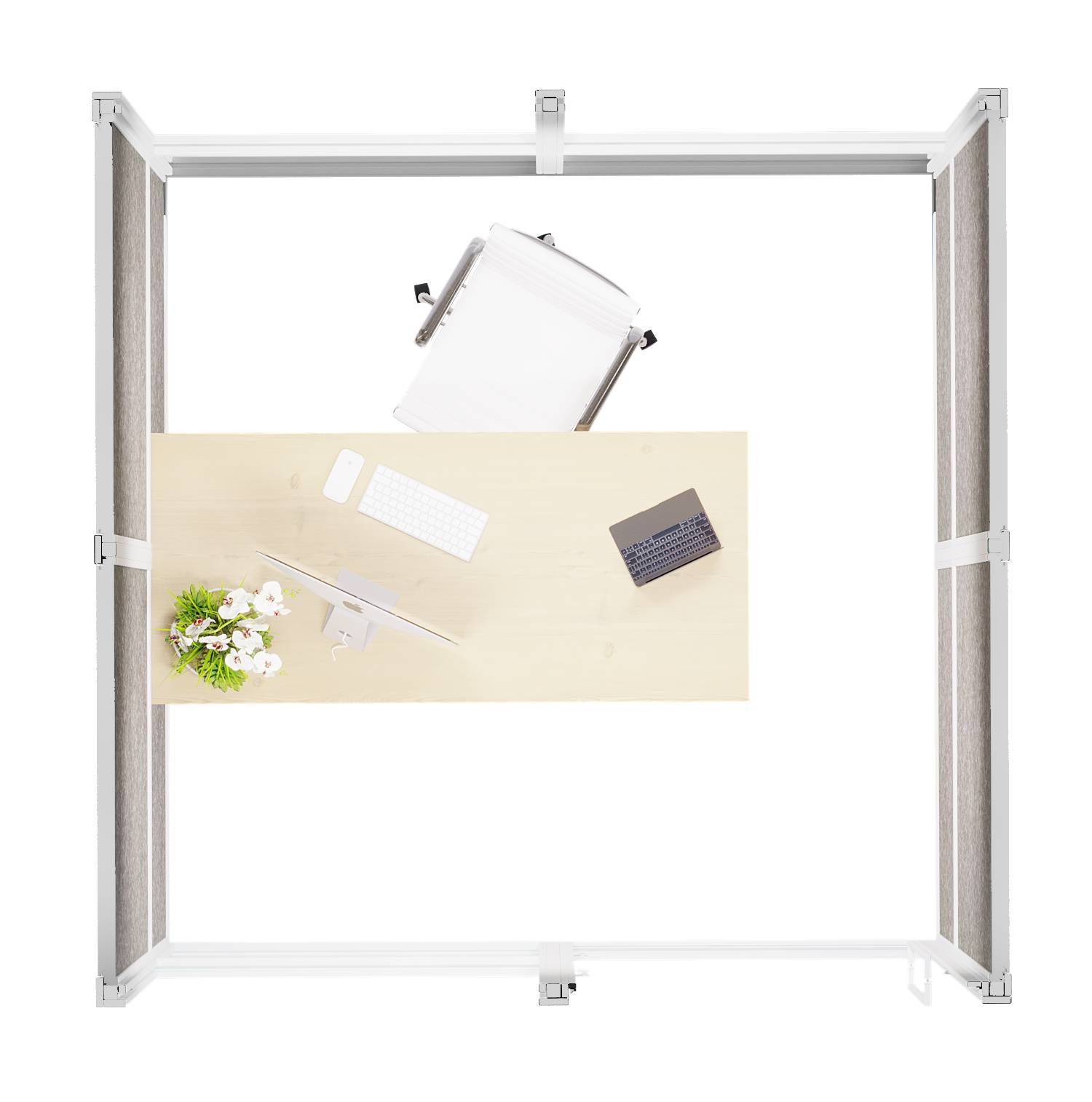 2-year guarantee
Professional advice
Special wishes? Ask for the possibilities
Specifications
| | |
| --- | --- |
| Depth outer dimension | 248 cm |
| Exterior color | White |
| Height outer dimension | 230 cm + 21 cm ventilation system |
| Inner width | 236 cm |
| Interior color | Anthracite |
| Internal depth | 236 cm |
| Internal height | 224 cm |
| Wheelchair accessible | Yes, optional |
| Width outer size | 248 cm |
Product information
Do you want to have flexible and peaceful meetings in your office without being dependent on fixed walls? Then the Amsterdam M Meeting Box is exactly what you need! This flexible meeting unit is suitable for any office and requires just one power outlet. Whether you want to hold meetings, work with concentration, have online video calls, or make important phone calls, this multifunctional meeting box provides the solution. Moreover, the meeting box offers pleasant acoustics both inside and outside the box. The meeting box is easy to set up and movable in the office thanks to its modular concept.
Determine the Purpose of the Box: Meetings, Brainstorming, or Quiet Work
The Amsterdam M Meeting Box can accommodate up to 4 people, ideal for a meeting with 3 colleagues. If you prefer working in silence, the meeting box is also a perfect choice due to its excellent acoustics. All external noises disappear as soon as you step into the meeting box. In short, the meeting box is multifunctional and can be used for various purposes.
Configuration: How Will You Set Up the Amsterdam M Meeting Box?
Which color suits your office best, white or black? In addition to choosing the color of the design, you also decide on the configuration of the meeting box. Will you use glass panels or solid panels? Opting for glass panels creates an open atmosphere in your office. With solid panels, you ensure more privacy and can work with more focus without distractions from your surroundings. The inside of the solid panels is covered with PET felt for optimal acoustics. Will the meeting box fit in your office? The meeting box is 248 cm long, 248 cm wide, and 230 cm high (plus 21 cm for the ventilation system). With its stylish look, the meeting box seamlessly integrates into any office decor.
Climate & Ventilation: Long-lasting and Carefree Work in the Amsterdam M Meeting Box
High temperatures have a negative impact on both productivity and concentration. That's why it's important to work in a well-ventilated space. Thanks to the smart CO2-controlled ventilation system on the roof, you can be assured of a pleasant climate and can continue working undisturbed. In addition to climate control, you can also adjust the lighting to your preference. Set the spotlights for sufficient light in the meeting box. The lights and ventilation turn on when you enter the meeting box through motion sensors.
Sound reduction of the meeting box meets the requirements of ISO 23351: Class A certification
Each panel of the meeting box is equipped with laminated glass or acoustic felt
All building blocks and components are easy to disassemble, reconfigure, and move for optimal flexibility
The door of the meeting box is made of 10 mm acoustic tempered glass
Top cover + inner felt lining is easy to replace