Phonebox Amsterdam 2.0 XS - White / Anthracite
Phonebox Amsterdam 2.0 XS - White / Anthracite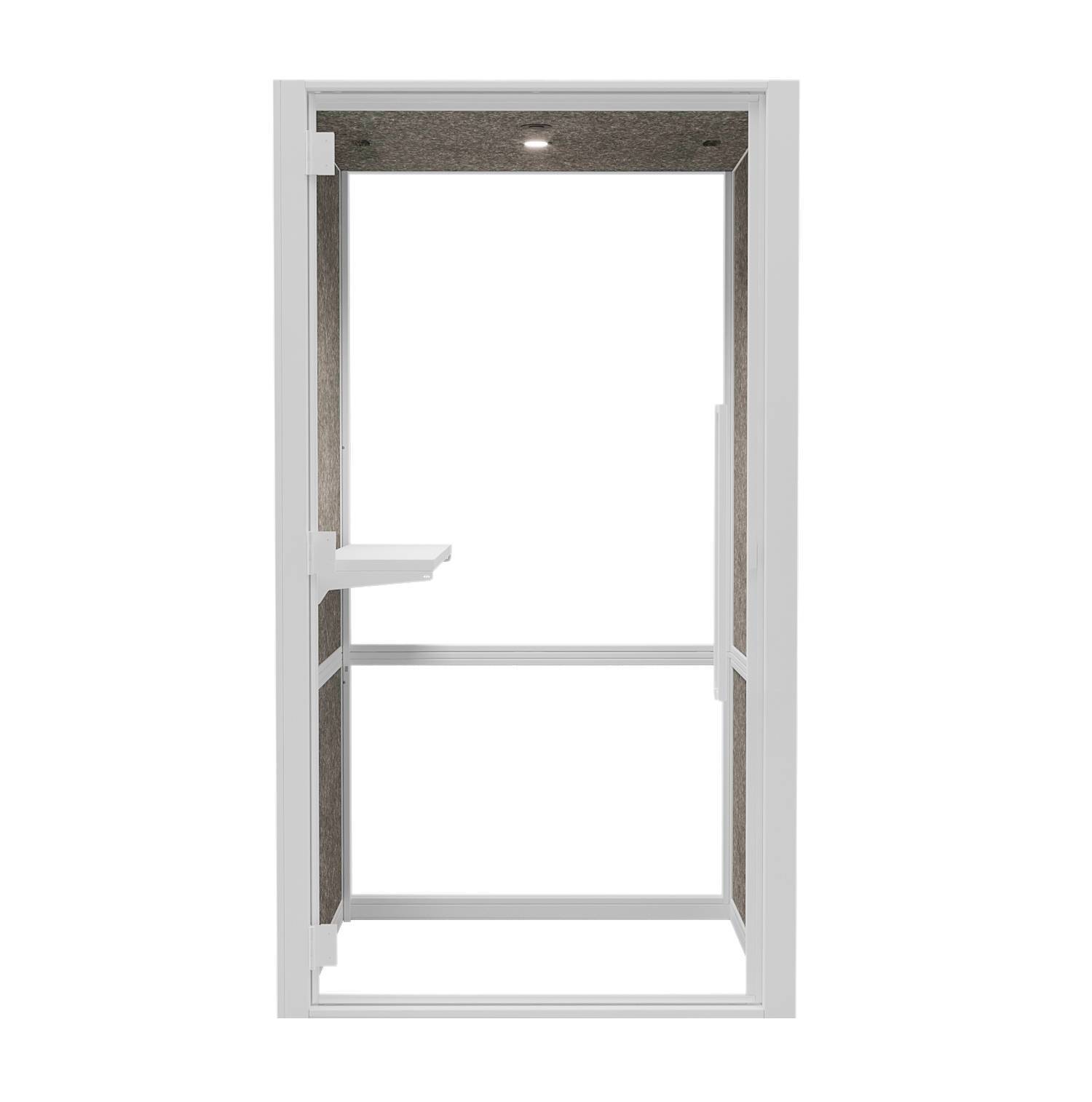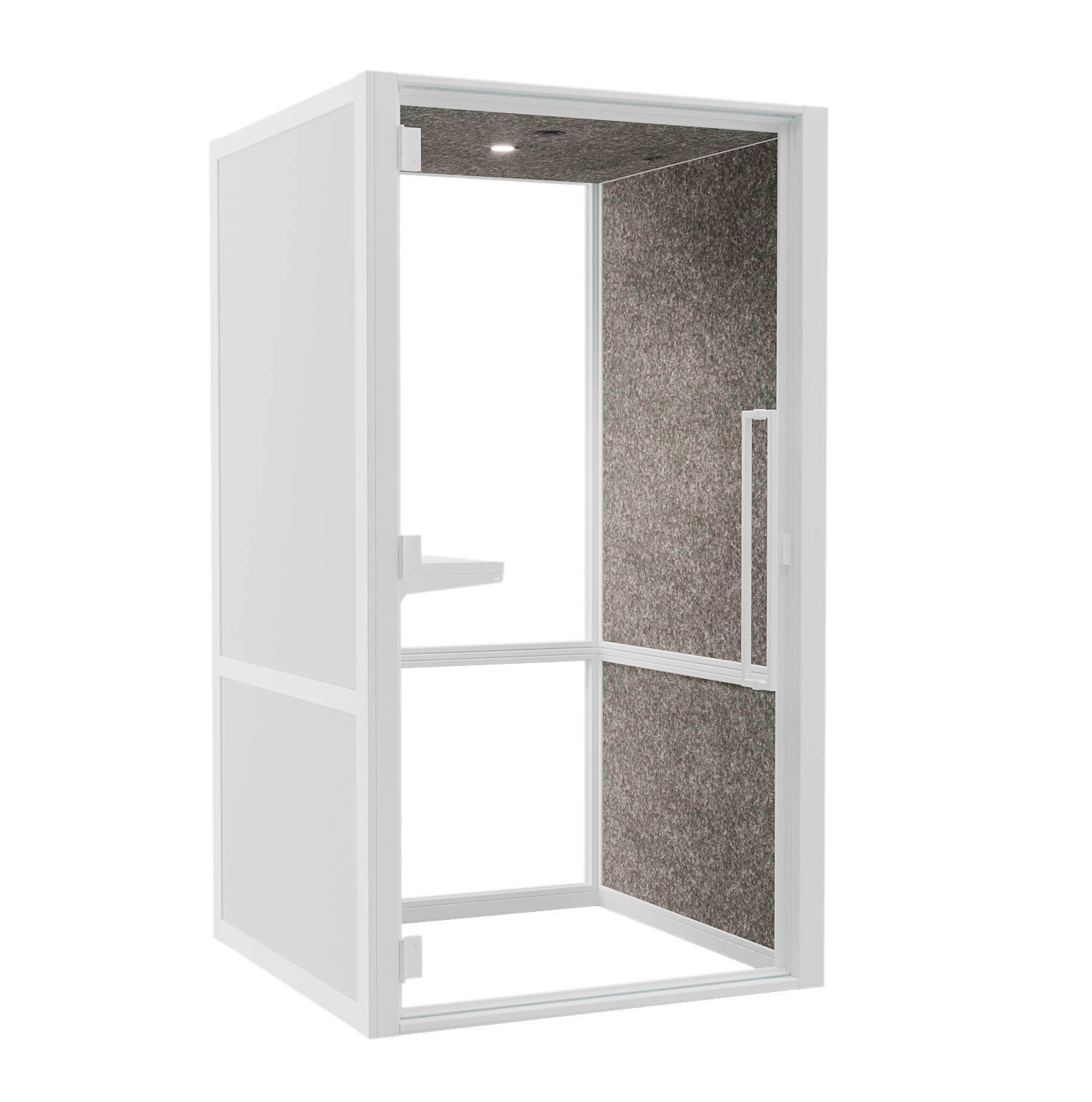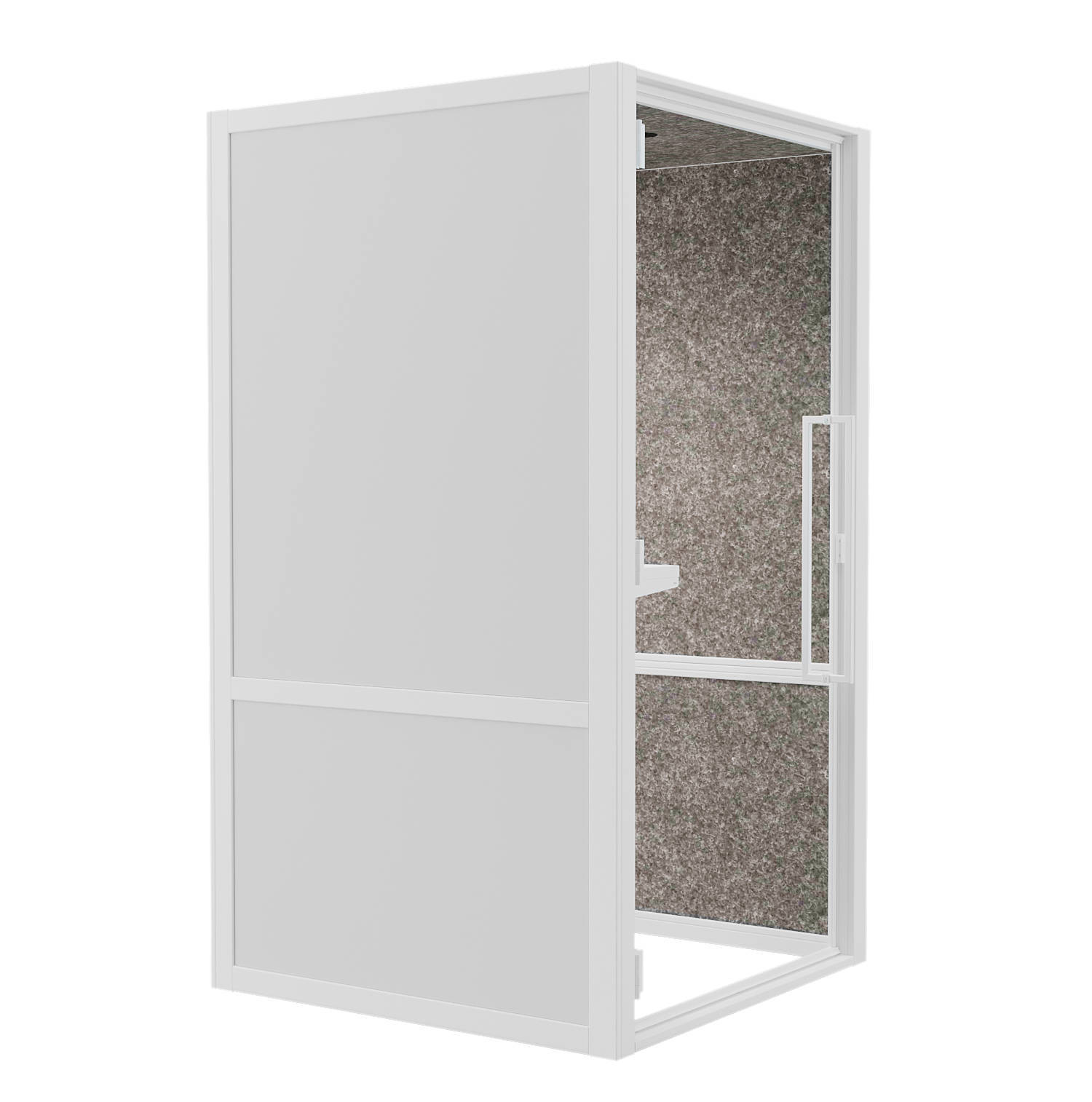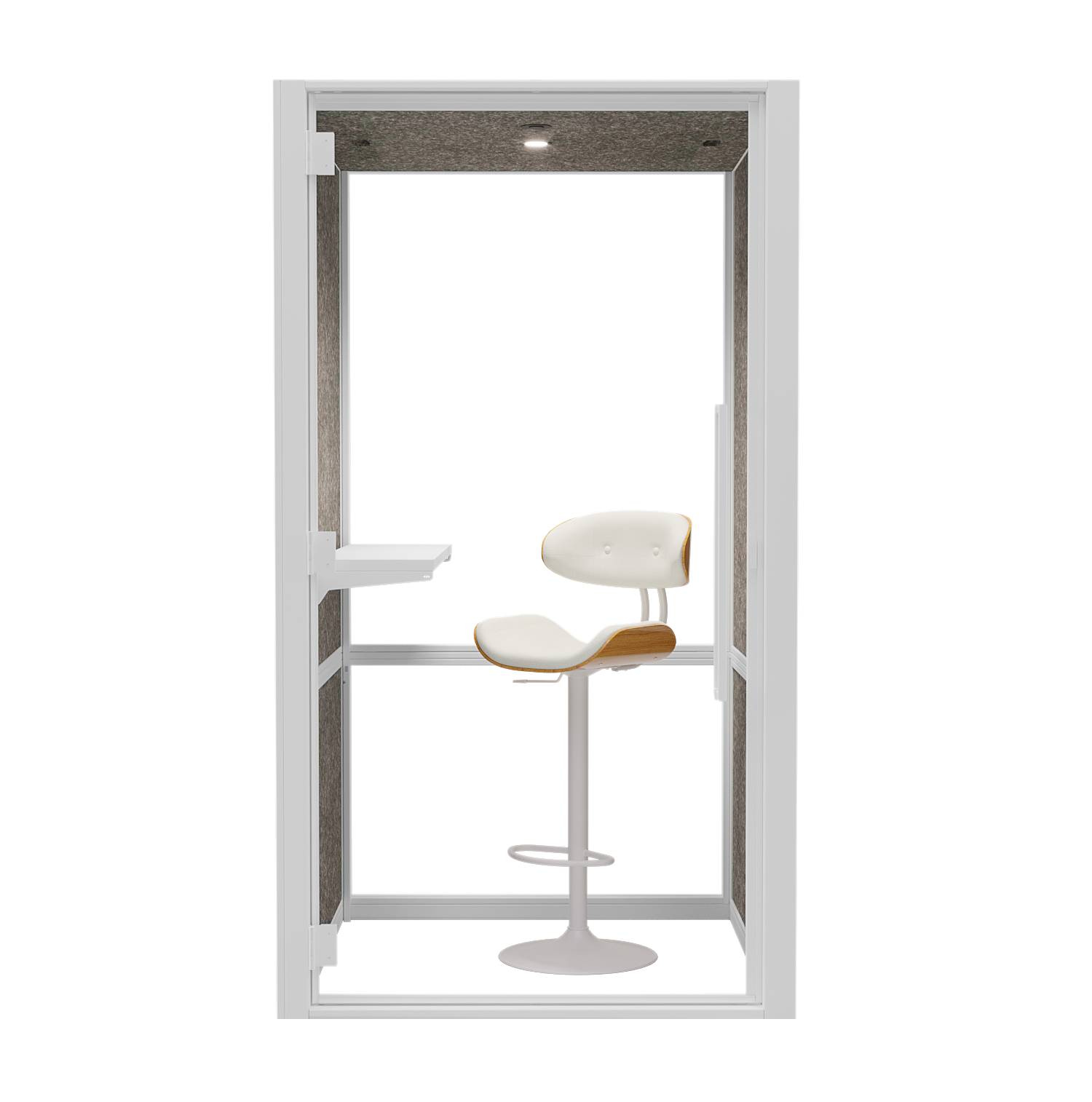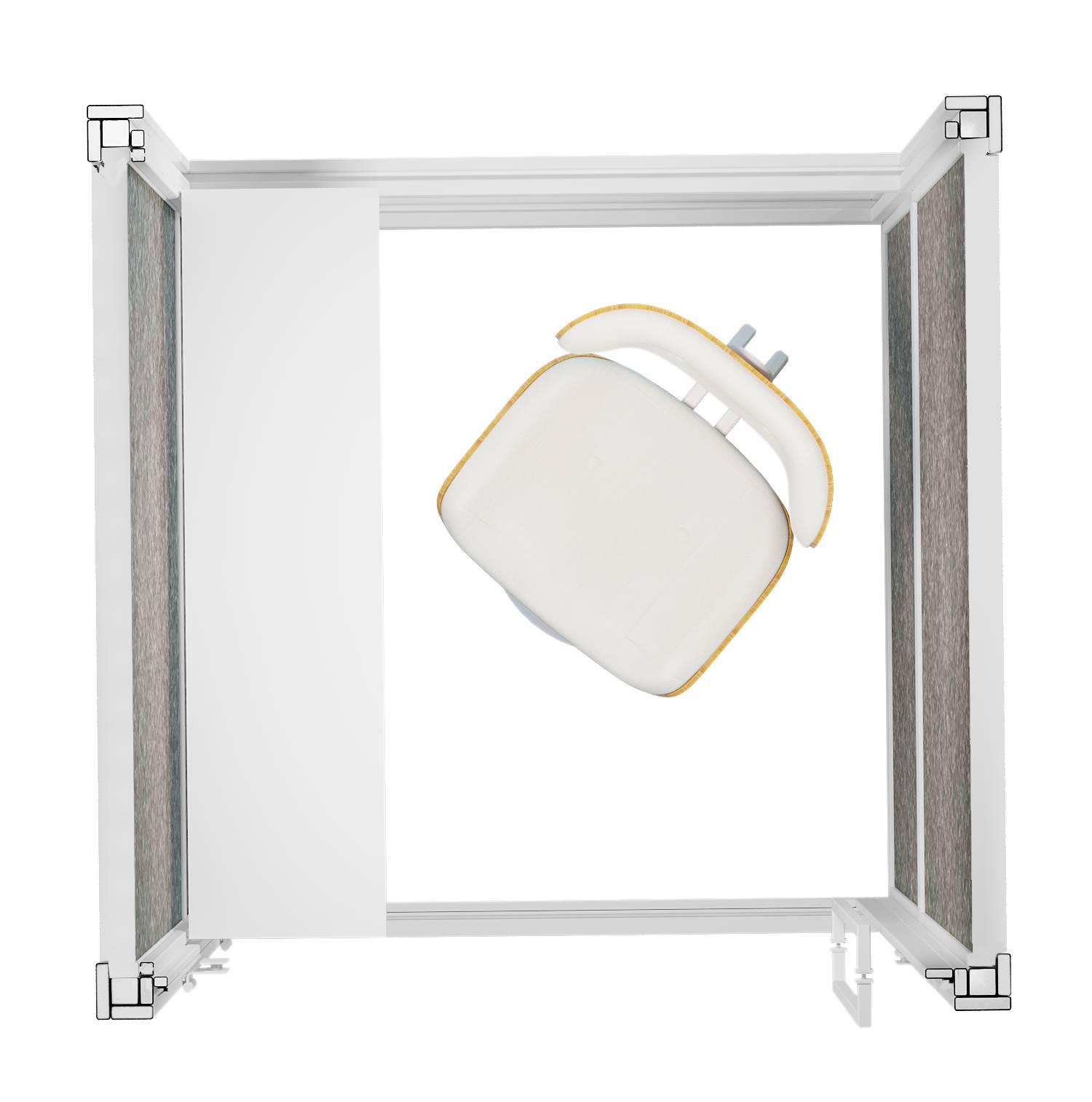 2-year guarantee
Professional advice
Special wishes? Ask for the possibilities
Specifications
| | |
| --- | --- |
| Depth outer dimension | 128 cm |
| Exterior color | White |
| Exterior panel color | White |
| Height outer dimension | 230 cm + 21 cm ventilation system |
| Inner width | 116 cm |
| Interior color | Anthracite |
| Internal depth | 116 cm |
| Internal height | 224 cm |
| Wheelchair accessible | Yes, optional |
| Width outer size | 128 cm |
Product information
Experience the Amsterdam XS Phone Booth: Enhance Privacy and Productivity
Do you ever find yourself bothered by noisy colleagues on phone calls? Fear not, because the Amsterdam XS phone booth is here to save the day in your office! Whether you're in the midst of an important online meeting or simply need a serene space to make private calls, this phone booth has got you covered. But wait, there's more! This versatile booth can also transform into your personal concentration oasis, where you can put the final touches on that crucial presentation.
Flexibility: Embrace a New Level of Adaptability
Flexibility is the name of the game with the Amsterdam XS phone booth. It effortlessly fits into any corner of your office, demanding minimal space and only requiring a simple power outlet. Worried about future office rearrangements? Don't be! Thanks to its modular design, this phone booth can easily relocate whenever you desire. Imagine the freedom and agility it brings to your flexible workplace!
Modularity: Tailor the Perfect Phone Booth Configuration
Customization is key with the Amsterdam XS phone booth. Choose between sleek black or pristine white exteriors, and then let your creativity run wild with panel options. Opt for sound-insulating glass panels to create an open and connected vibe, or go for closed acoustic panels for enhanced privacy and focused work sessions. The choice is yours! And let's not forget the cozy interior covered in PET felt, providing a delightful acoustic environment for seamless phone calls, online meetings, and maximum concentration.
Ventilation & Lighting: Optimal Atmosphere for Productivity
But that's not all! The Amsterdam XS phone booth boasts a range of convenient features. Its adjustable spotlight can be angled to your liking, while the motion sensor ensures the light automatically switches on when you step inside. Worried about ventilation? Fear not! This phone booth comes equipped with a state-of-the-art CO2-controlled ventilation system, ensuring the air quality is always at its best. Breathe easy and work comfortably in this little haven of productivity!
Additional Highlights: Unleash the Potential
The frame and door of the phone booth are reversible, allowing for both outward-opening directions.
Easy reuse is possible with the modular system of the phone booth.
The phone booth comes standard with a CO2-controlled ventilation system.
Expandability is enabled through the use of standard panels.
Get ready to experience the perfect calling pod, designed to match your office's unique needs. The Amsterdam XS phone booth is more than just a practical solution—it's a game-changer for your work environment. Say goodbye to distractions and hello to privacy, flexibility, and creativity. Upgrade your office space with this innovative marvel and enjoy the benefits it brings to your productivity and well-being.
Are you ready to take your office to the next level? Embrace the Amsterdam XS phone booth and unlock a world of endless possibilities!