Phonebox Amsterdam 2.0 XS - Black / Anthracite
Phonebox Amsterdam 2.0 XS - Black / Anthracite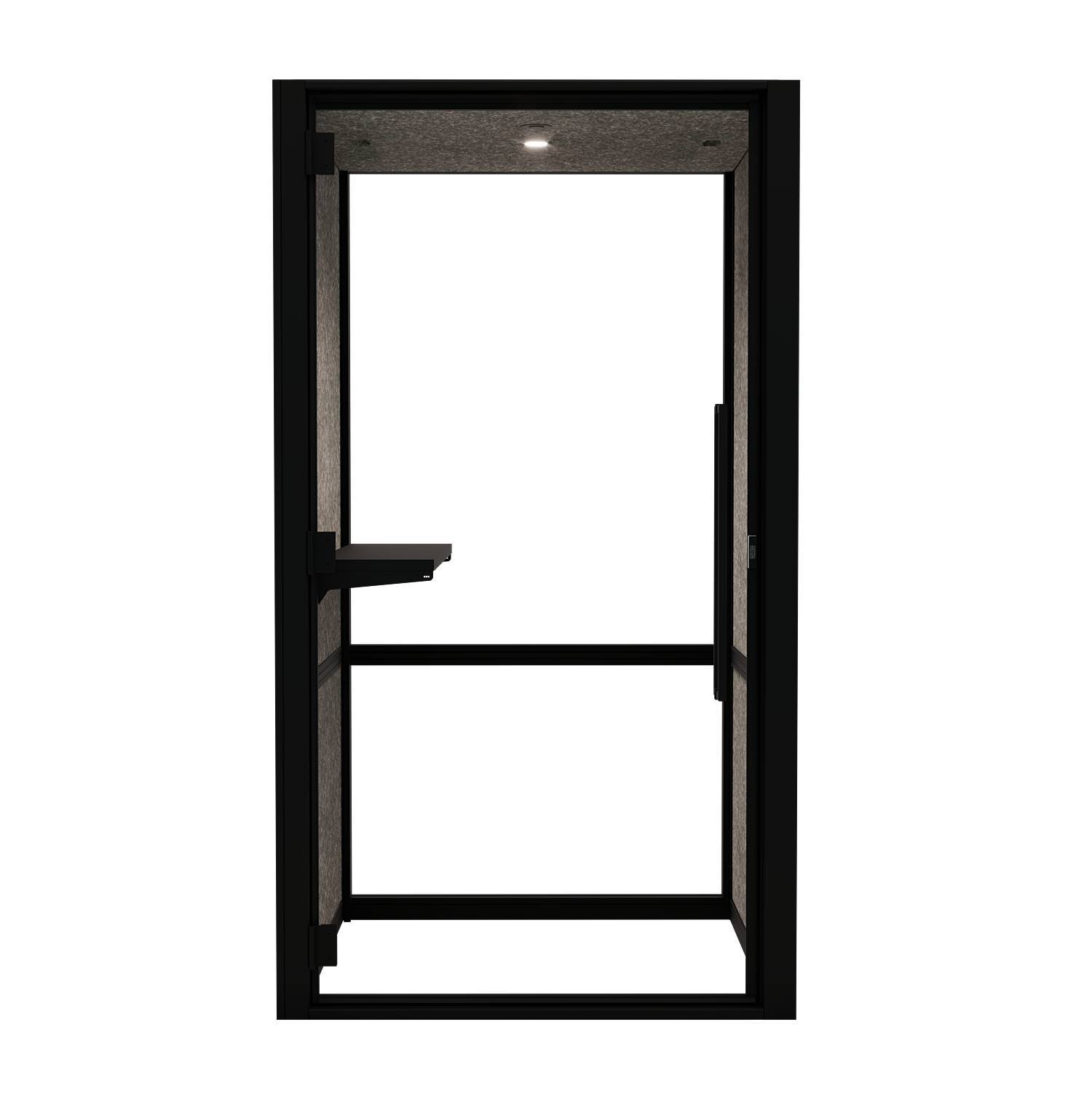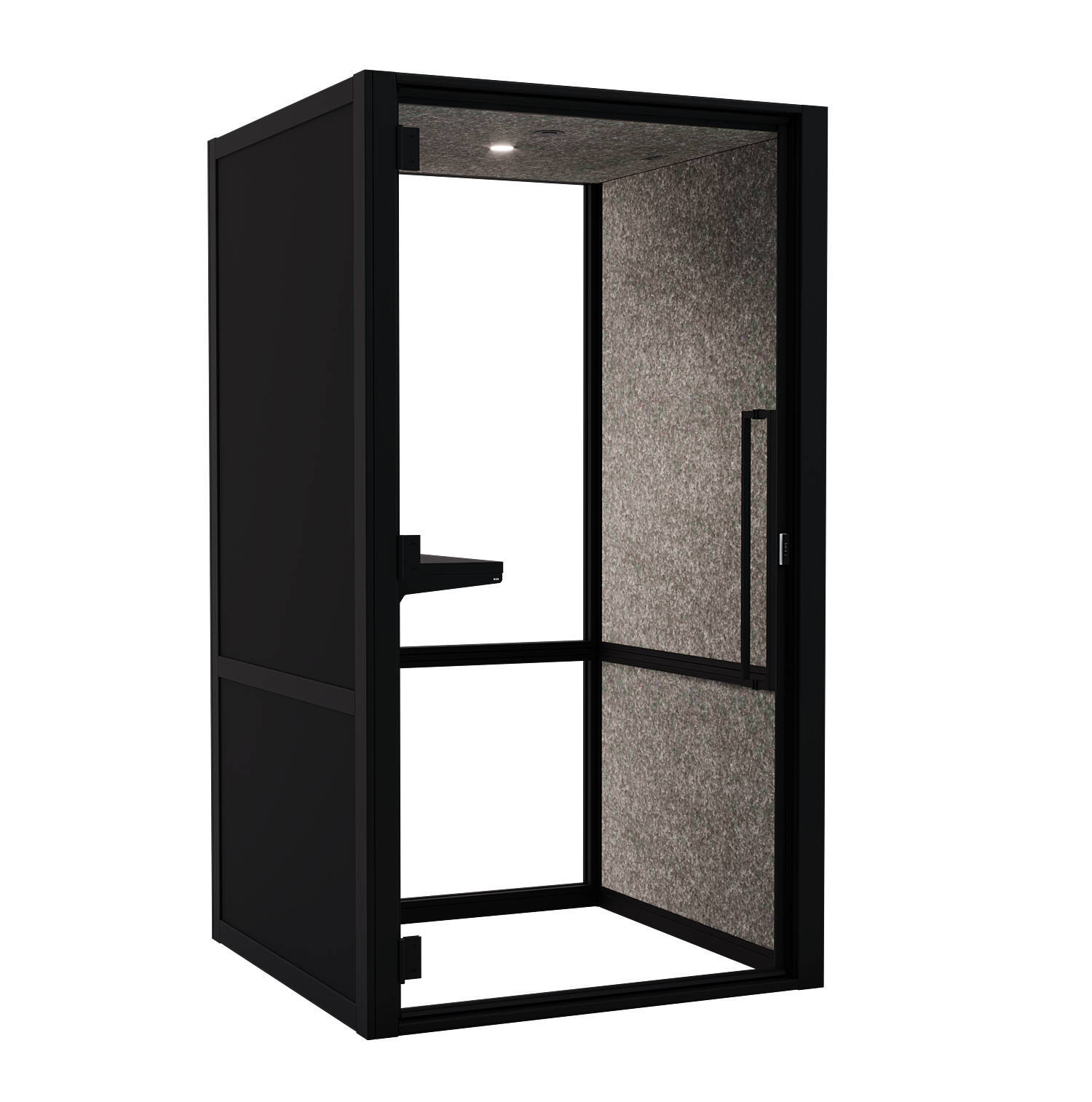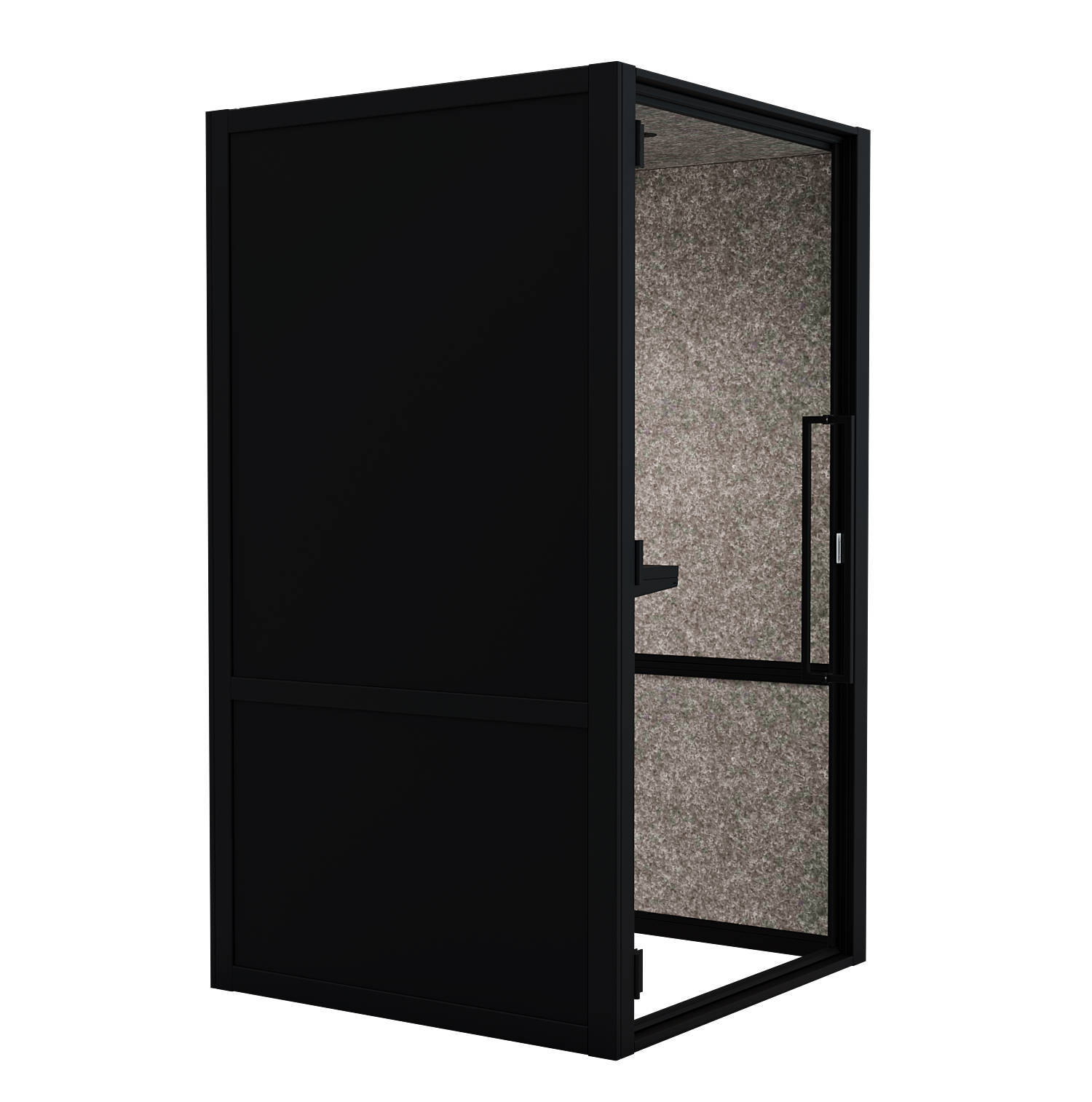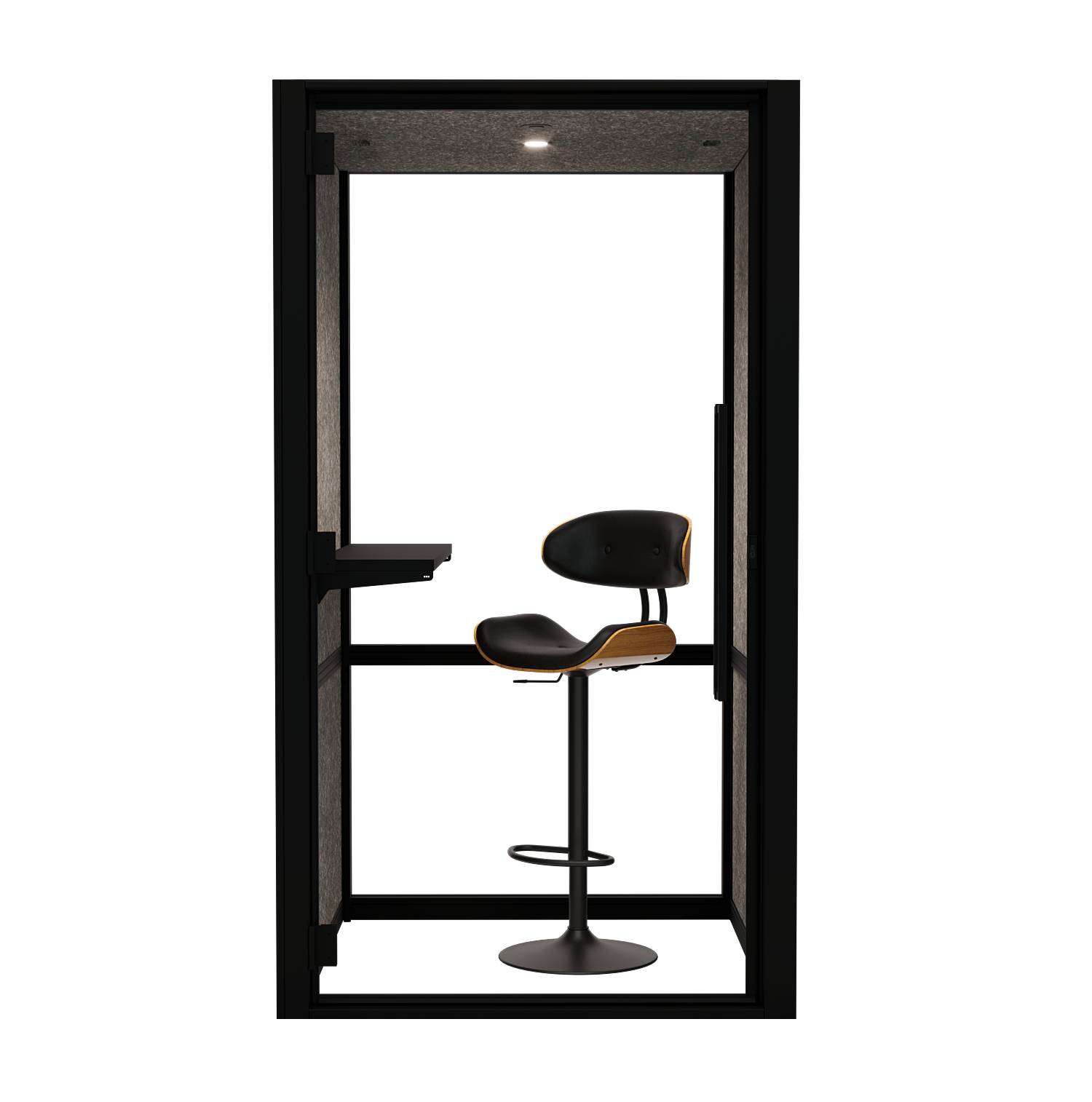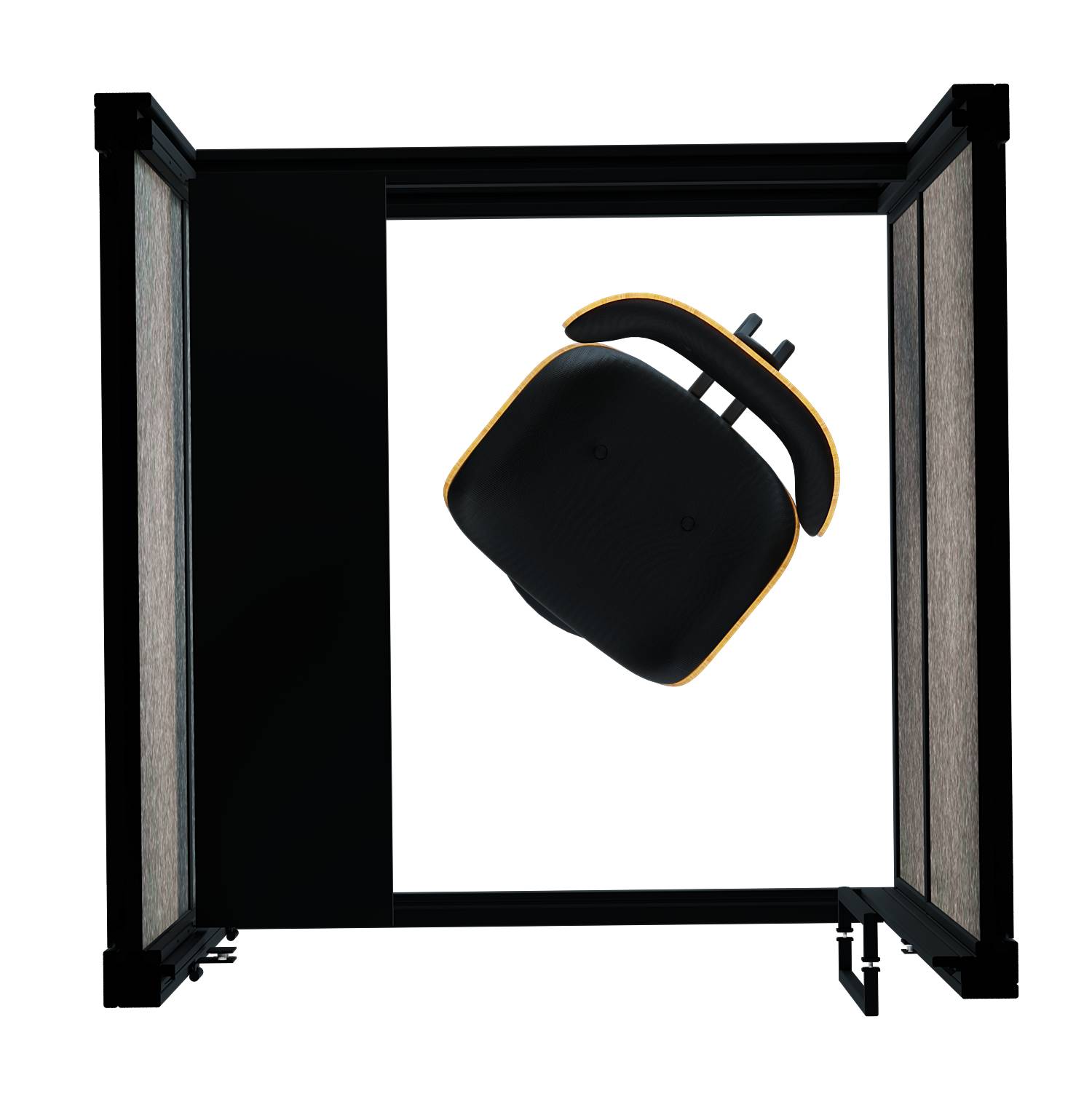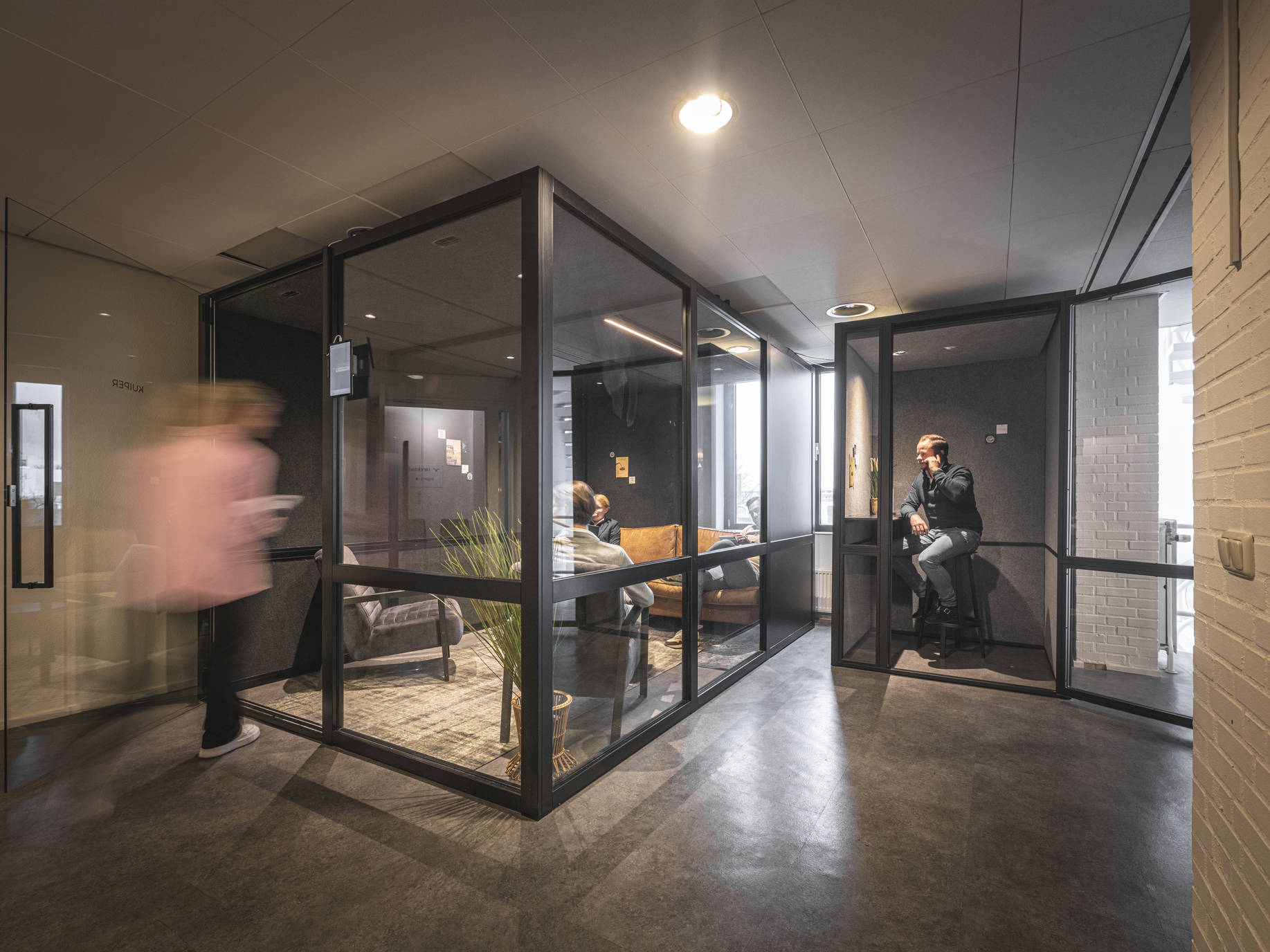 2-year guarantee
Professional advice
Special wishes? Ask for the possibilities
Specifications
| | |
| --- | --- |
| Depth outer dimension | 128 cm |
| Exterior color | Black |
| Height outer dimension | 230 cm + 21 cm ventilation system |
| Inner width | 116 cm |
| Interior color | Anthracite |
| Internal depth | 116 cm |
| Internal height | 224 cm |
| Wheelchair accessible | Yes, optional |
| Width outer size | 128 cm |
Product information
Experience the Amsterdam XS Phone Box: Unleash the Power of Privacy and Productivity!
Tired of being disrupted by chatty colleagues during crucial moments? Fear no more, because the Amsterdam XS Phone Box is the practical solution your office needs! Whether you have an important online meeting or simply need a peaceful space to make a call, this ingenious phone box provides you with the utmost privacy. But that's not all! If you're a fan of standing while working, you're making a wise decision! Standing workstations have been proven to boost both your health and productivity. Plus, the versatile Amsterdam XS Phone Box can also double as a dedicated concentration zone, perfect for putting the finishing touches on that vital presentation.
Flexibility: Embrace Unparalleled Adaptability with the Amsterdam XS Phone Box
Not sure where to position the phone box? Worry not! This incredible phone booth seamlessly fits into any office space, taking up minimal room while only requiring a simple power outlet. Still hesitant about the perfect spot? The phone box measures 128 cm in length, 128 cm in width, and 230 cm in height (plus an additional 21 cm for the ventilation system). Moving offices or planning a fresh layout? No problem! The modular design allows for effortless relocation of the phone booth. In summary, the Amsterdam XS Phone Box is the ideal addition to any dynamic and flexible office environment!
Modularity: Design Your Perfect Configuration with the Amsterdam XS Phone Box
The Amsterdam XS Phone Box comes in sleek black or pristine white colors, allowing you to customize its appearance. Next, it's time to choose the panels that suit your preferences. Opt for sound-insulating glass panels to maintain an open and collaborative atmosphere, or select closed acoustic panels if privacy and focused work are your top priorities. Design your own perfect phone box configuration! The interior of the closed panels is covered with PET felt, ensuring a pleasant acoustic environment where you can make phone calls, participate in online meetings, or work with utmost concentration.
Ventilation & Lighting: Unleash the Full Potential of the Amsterdam XS Phone Box
Prepare to be amazed by the array of convenient features offered by the Amsterdam XS Phone Box! Its adjustable spotlight can be precisely positioned to meet your needs. Thanks to the motion sensor, the light will automatically illuminate when you step inside and turn off after a set period of time. You can even customize the duration according to your preference! Another incredible advantage is the CO2-controlled ventilation system installed on the roof of the phone box. The air supply and exhaust in the meeting booth are regulated based on the CO2/PPM levels, ensuring a consistently pleasant climate.
Additional Highlights:
The frame and door of the phone box are reversible, enabling outward-opening in both directions.
The phone box's modular system allows for easy reuse and expansion.
It comes standard with a CO2-controlled ventilation system for optimal air quality.
The phone box can be expanded using standard panels.
The Amsterdam XS Phone Box offers an unparalleled calling experience tailored to your office's unique requirements. Say goodbye to distractions and hello to enhanced privacy, flexibility, and creativity. Elevate your workspace with this innovative marvel and enjoy the remarkable benefits it brings to your productivity and well-being.
Are you ready to take your office to the next level? Discover the Amsterdam XS Phone Box and unlock a world of endless possibilities!