Meetingbox Amsterdam 2.0 XL - Black / Anthracite
Meetingbox Amsterdam 2.0 XL - Black / Anthracite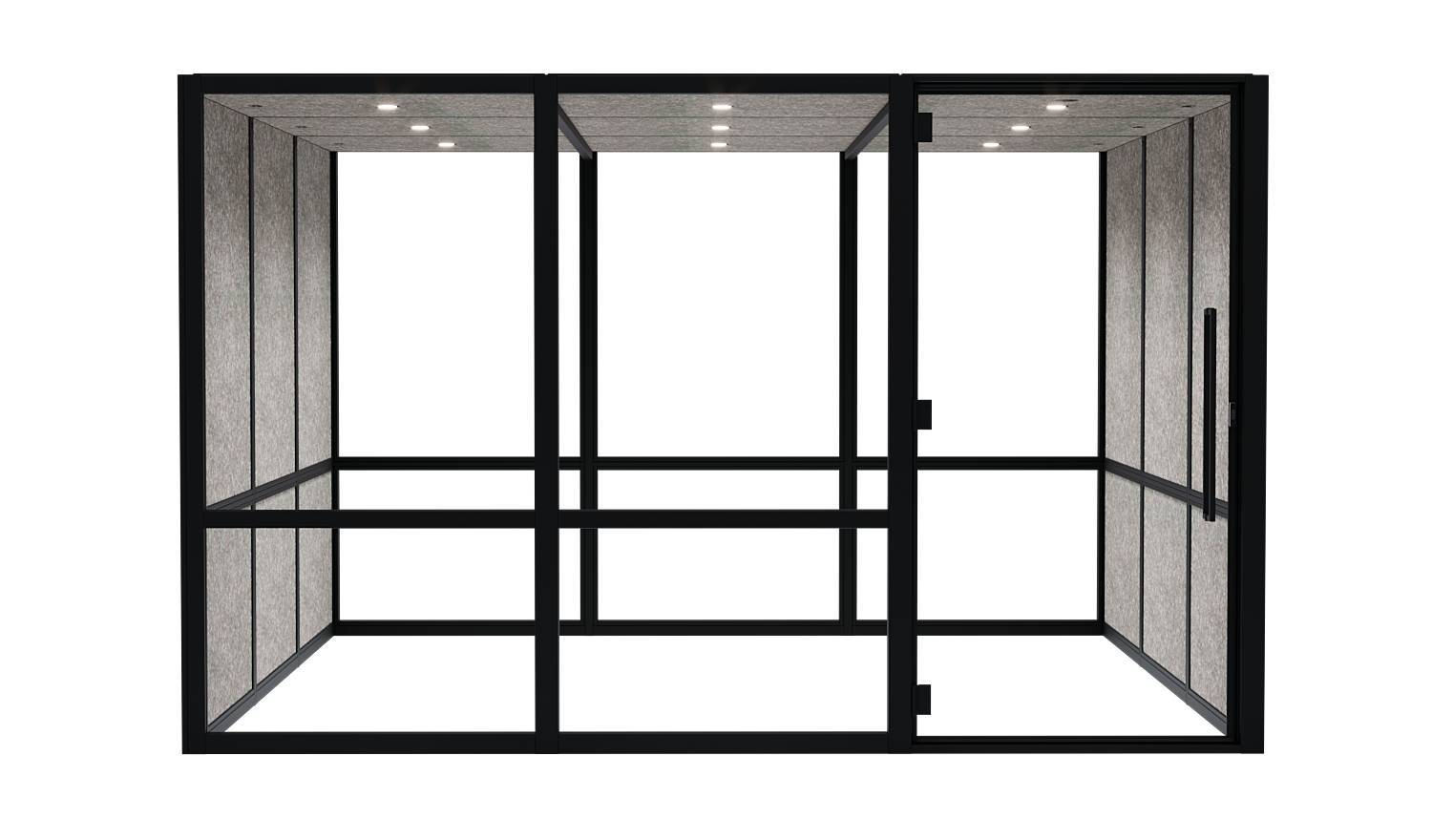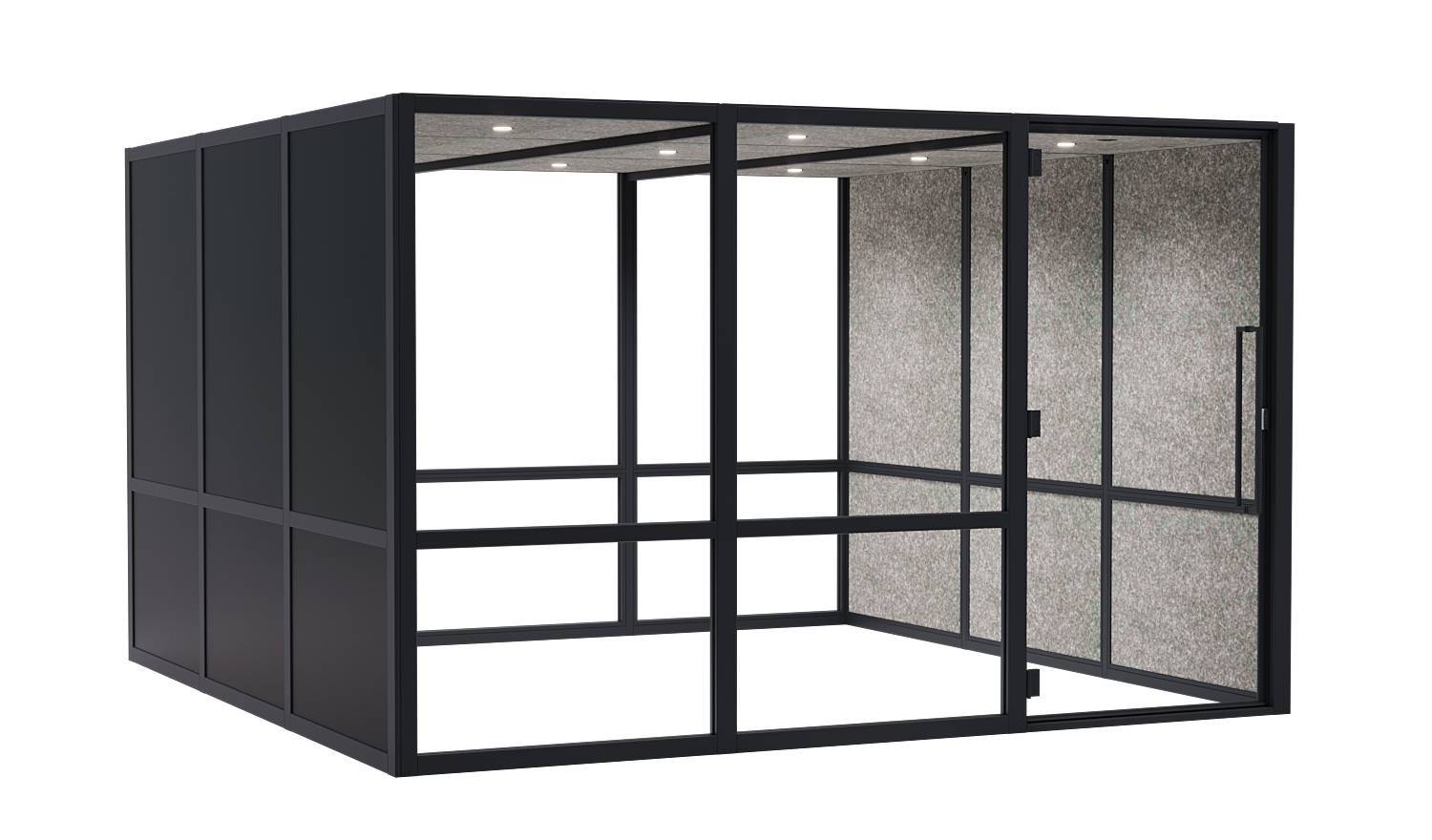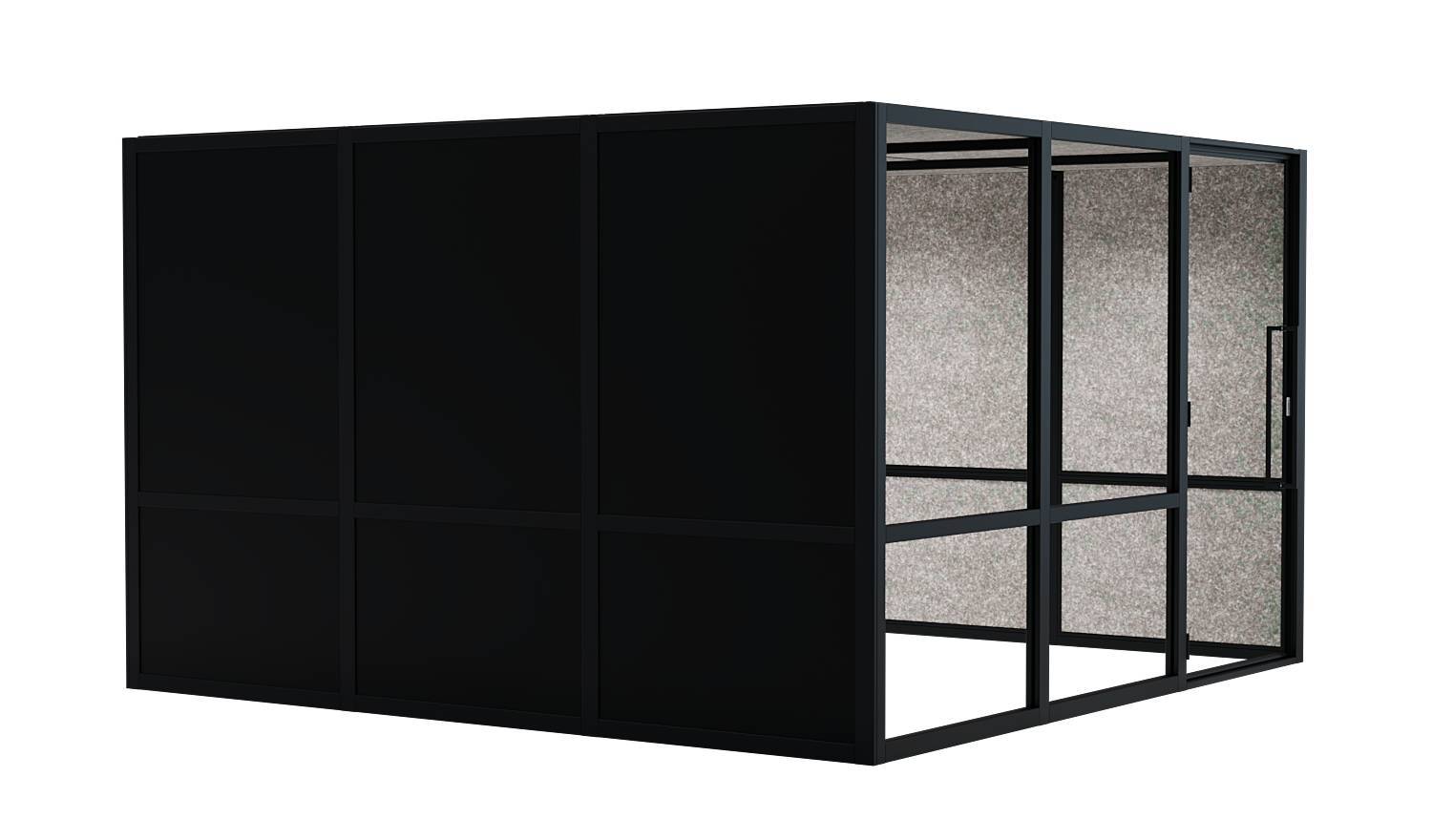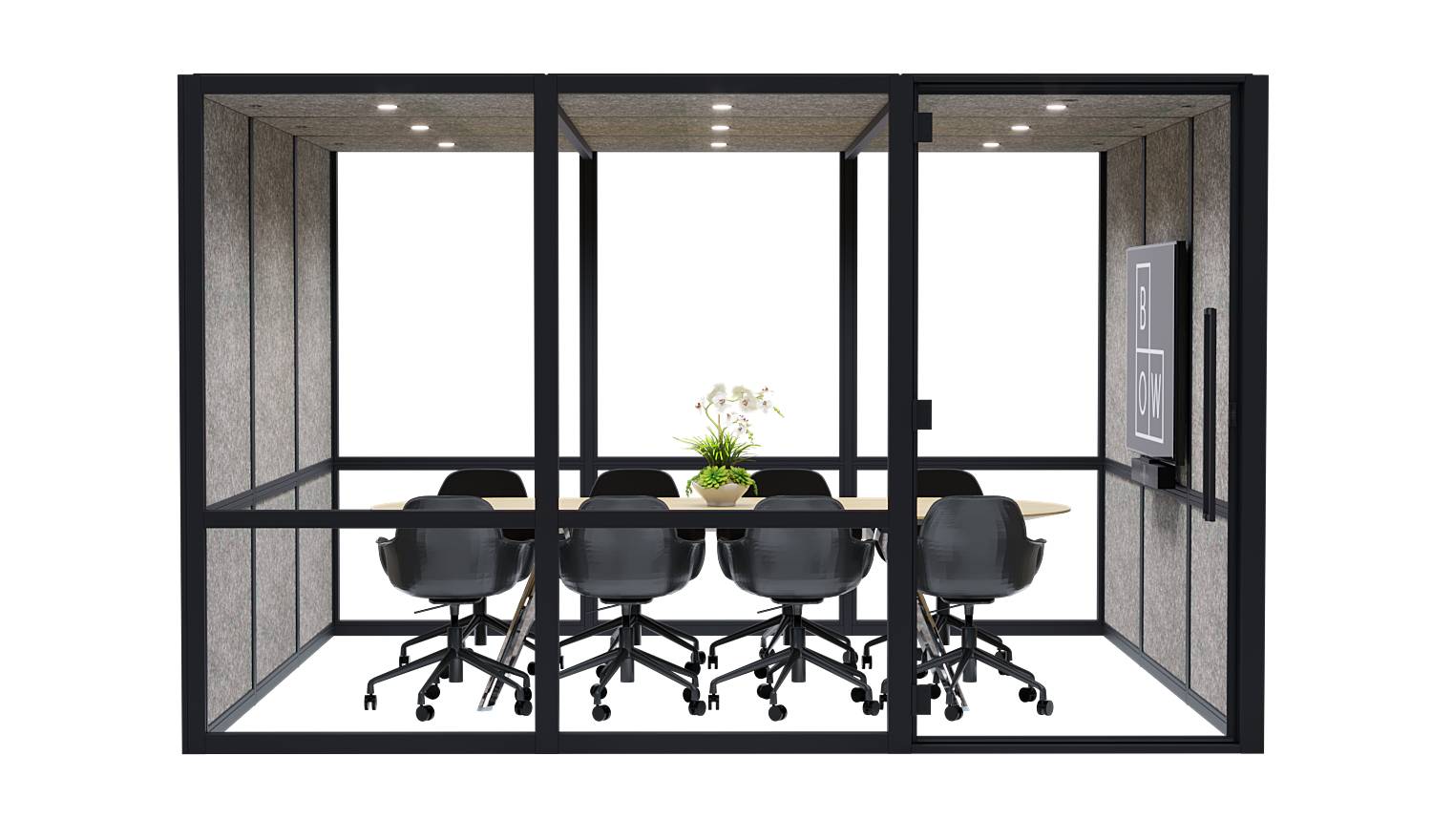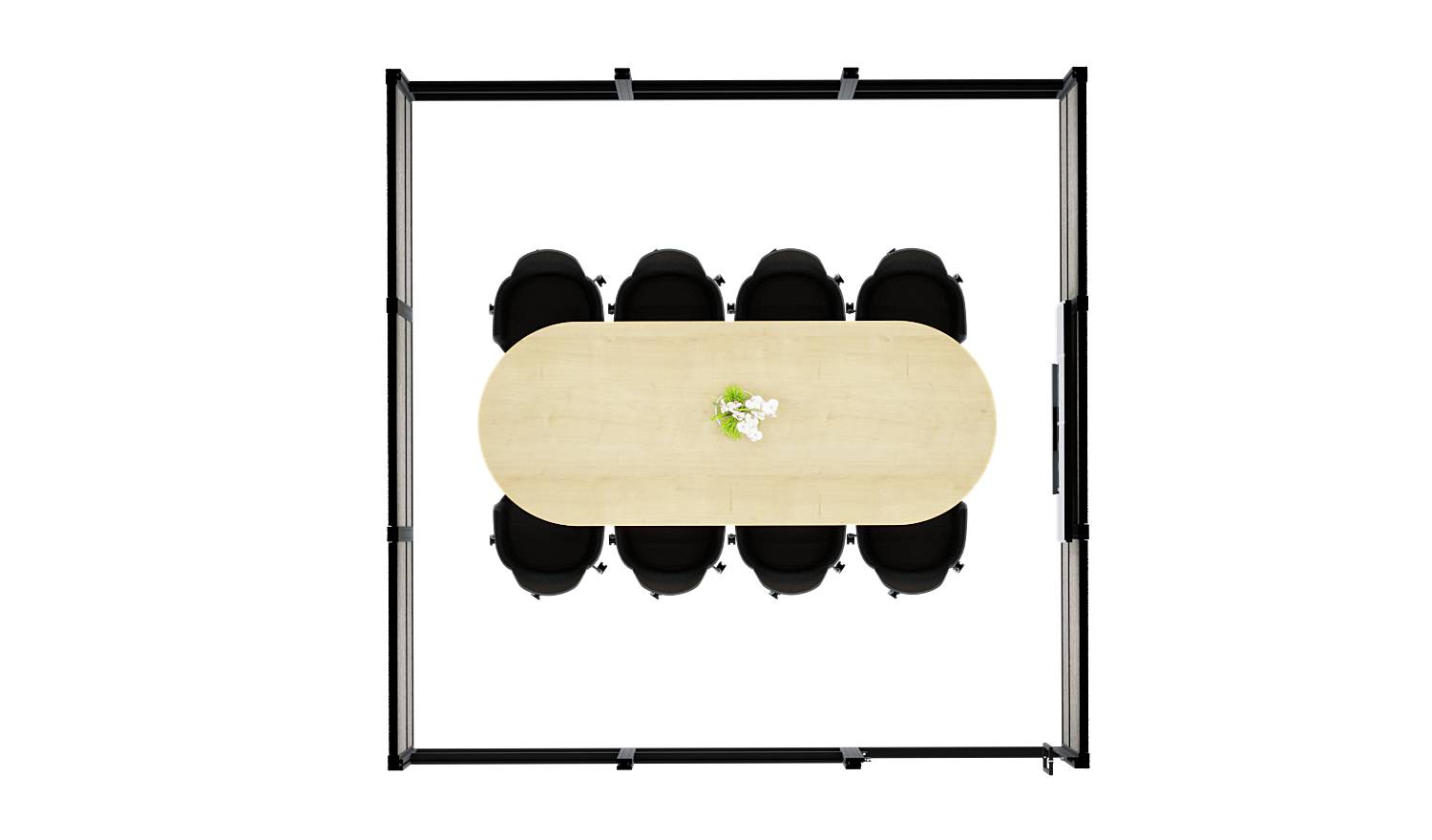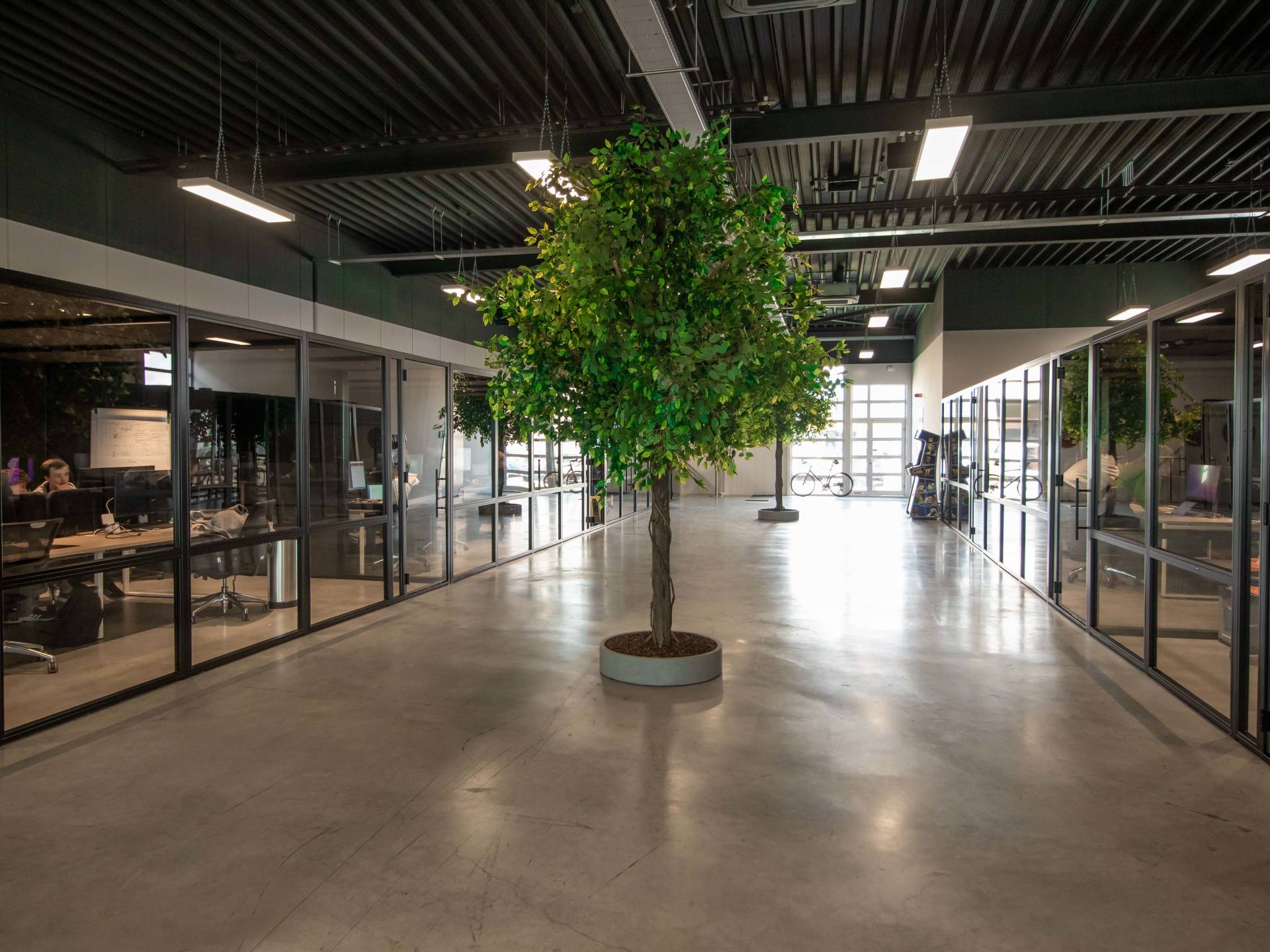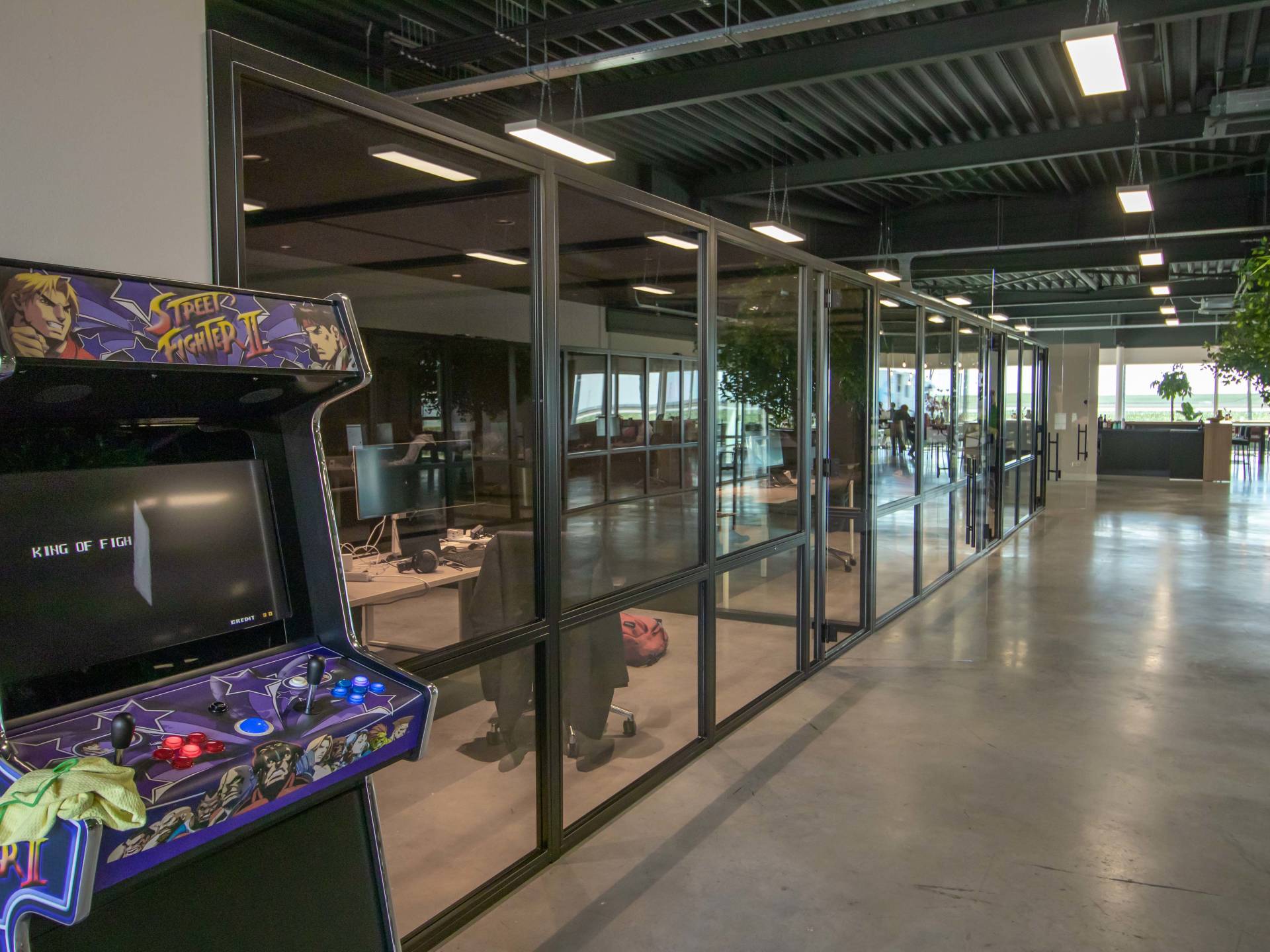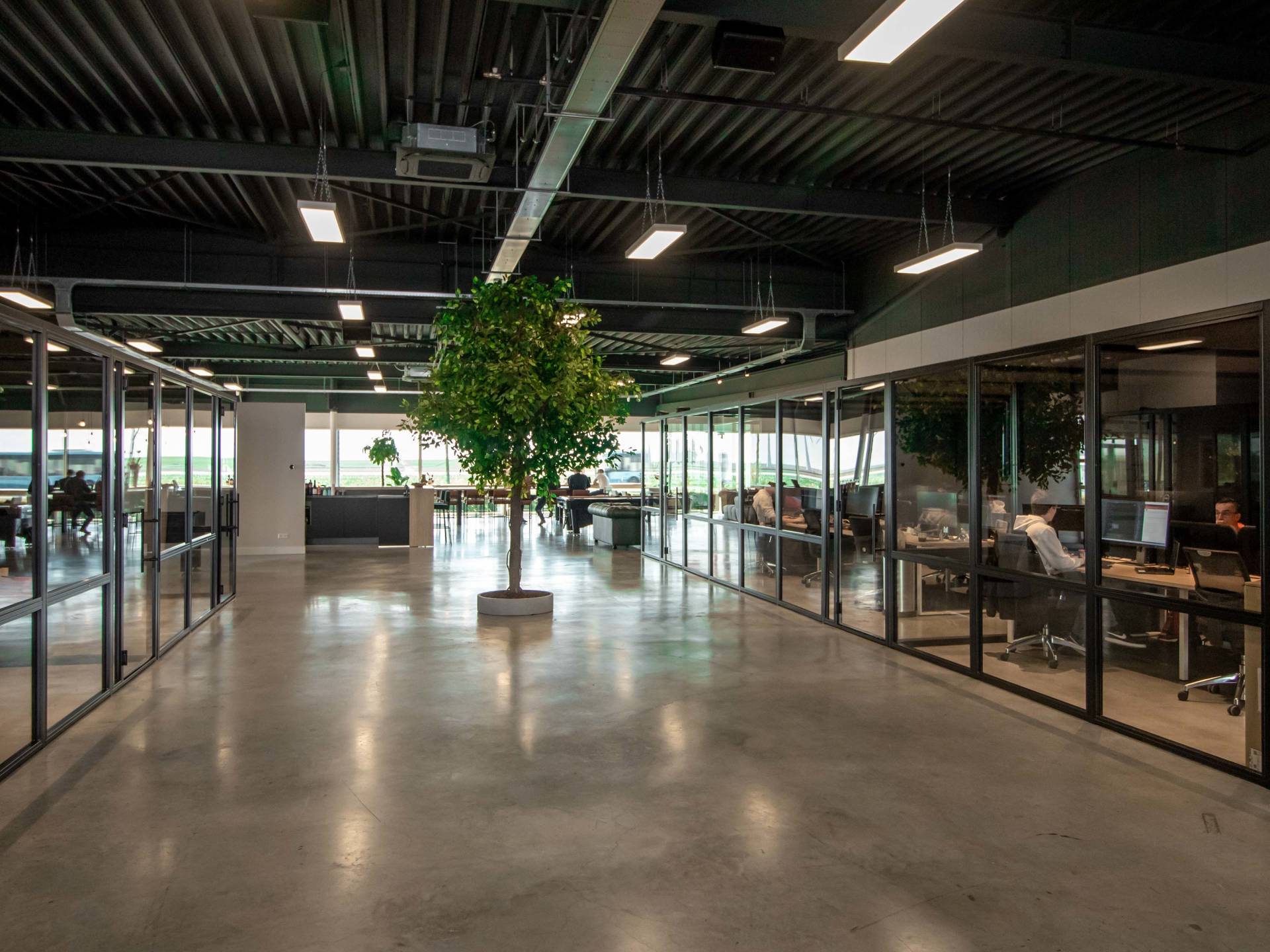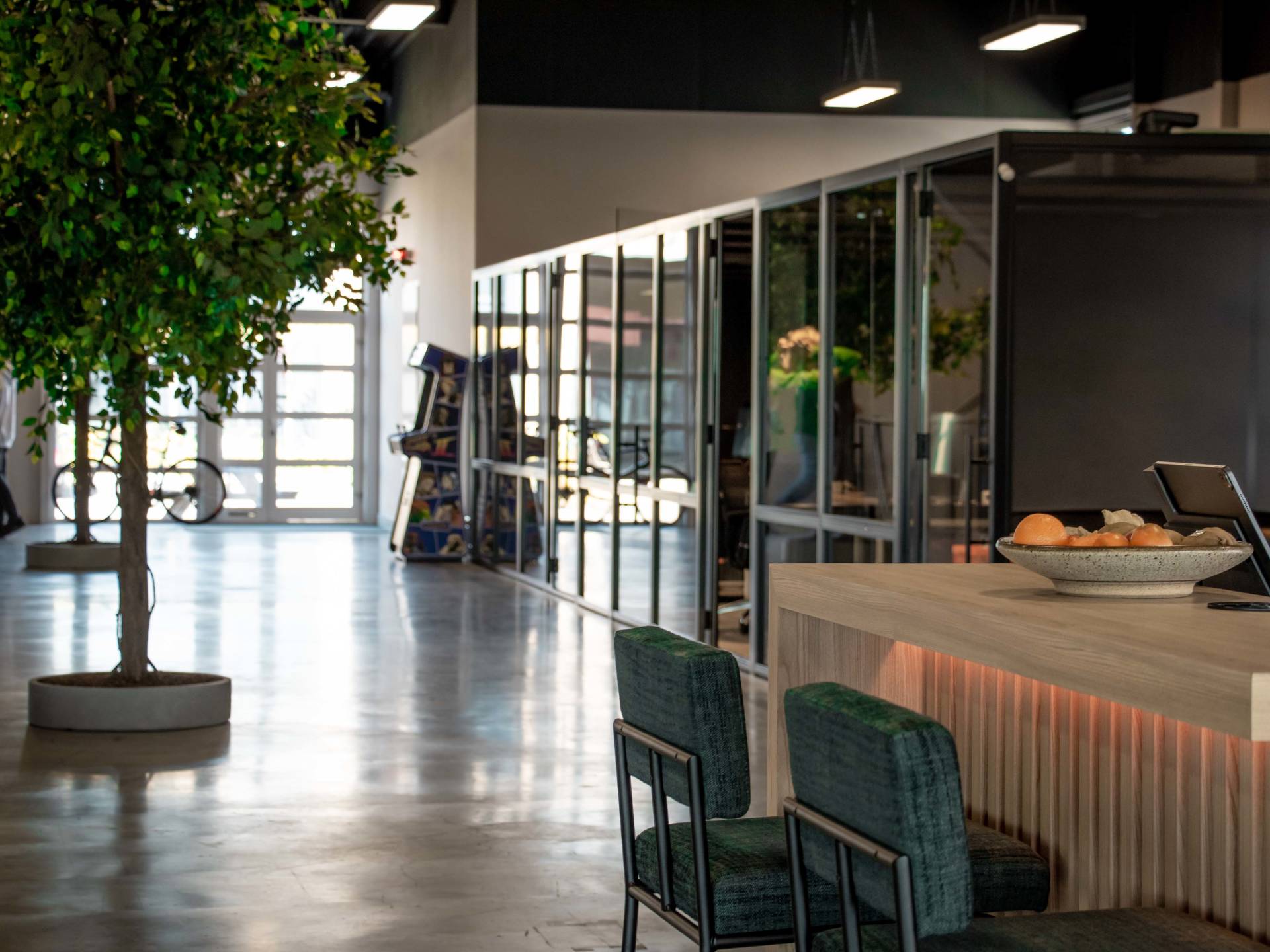 2-year guarantee
Professional advice
Special wishes? Ask for the possibilities
Specifications
| | |
| --- | --- |
| Depth outer dimension | 368 cm |
| Exterior color | Black |
| Height outer dimension | 230 cm + 21 cm ventilation system |
| Inner width | 356 cm |
| Interior color | Anthracite |
| Internal depth | 356 cm |
| Internal height | 224 cm |
| Wheelchair accessible | Yes, optional |
| Width outer size | 368 cm |
Product information
Looking for a meeting unit for your office space? Look no further, the Amsterdam XL Meeting Box is the sustainable and flexible solution for you! No more renovations are needed because you can easily assemble the meeting box in your office. The meeting box fits in any office space and can be moved whenever necessary. Convenient, right?
What is a Meeting Box?
A meeting box is a movable meeting unit that you can easily set up in your office space. Many offices nowadays have an open concept, which can still lead to noise disturbance. With the Amsterdam XL Meeting Box, you ensure a pleasant acoustics in the office, both inside and outside the box! Place the meeting box in your office space and have efficient meetings with your colleagues. Once the meeting box is in the desired location, simply connect it with a single power plug. Planning a move? The box can move with you. A sustainable and flexible solution!
Use the Amsterdam XL Meeting Box for All Your Needs!
The meeting box is constructed with glass or solid panels. You determine the configuration! If you prefer solid panels, you will experience optimal acoustics. Prefer a glass box? That is also possible. If you have a meeting scheduled with your colleagues, the box offers enough space for you and your colleagues. Is it noisy in the office and do you need to make an important phone call? Step into the meeting box and experience the privacy for yourself. The Amsterdam XL Meeting Box is also an ideal place for focused work. Here, you can work undisturbed without distractions from the office or your colleagues.
The Perfect Setting for a Meeting
The interior of the meeting box is lined with PET felt, which provides excellent acoustics and sound insulation, allowing you to be completely isolated from the office. This high-quality recycled material ensures that your meetings take place in peace and quiet. Moreover, the climate in the meeting box is very pleasant. The CO2-controlled ventilation system constantly refreshes the air, creating a fresh working environment.
Will the Amsterdam XL Meeting Box Soon Be in Your Office?
The meeting box measures 368 cm in length, 368 cm in width, and 230 cm in height (plus 21 cm for the ventilation system). As a workspace, the meeting box accommodates 2 to 4 workstations. The meeting box is not only functional but also adds style to any office decor. In short, with the Amsterdam XL Meeting Box, you bring a flexible eye-catcher to your office!
The meeting box comes with nine adjustable spotlights
Sound reduction of the meeting box meets the requirements of ISO 23351: Class A certification (33 dB)
The meeting box is ideal as a workspace, for meetings, or video calls
The meeting box is modularly built, allowing for movement or relocation
Each wall segment of the meeting box is made of laminated glass