Meetingbox Amsterdam 2.0 S - White / Anthracite
Meetingbox Amsterdam 2.0 S - White / Anthracite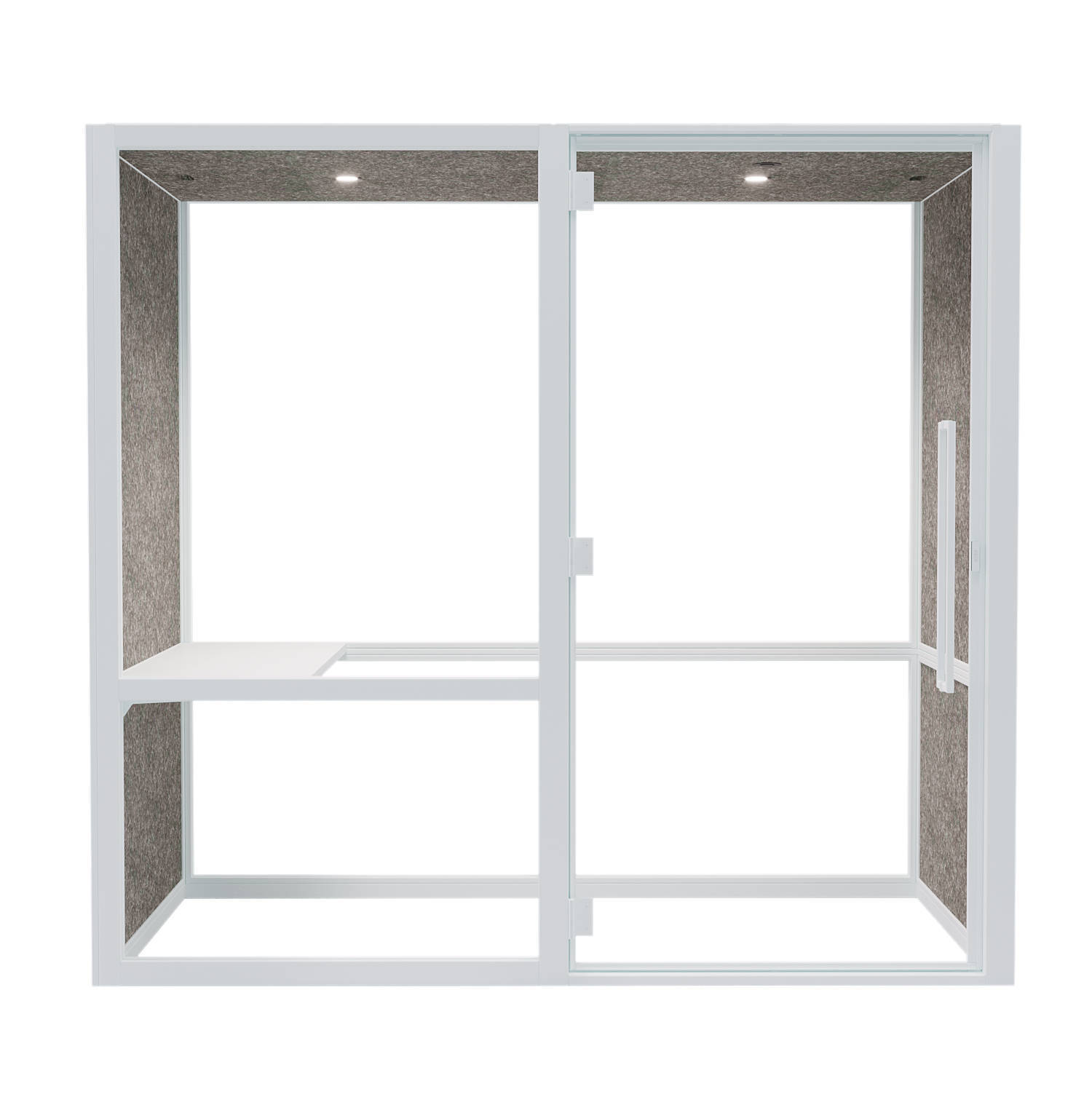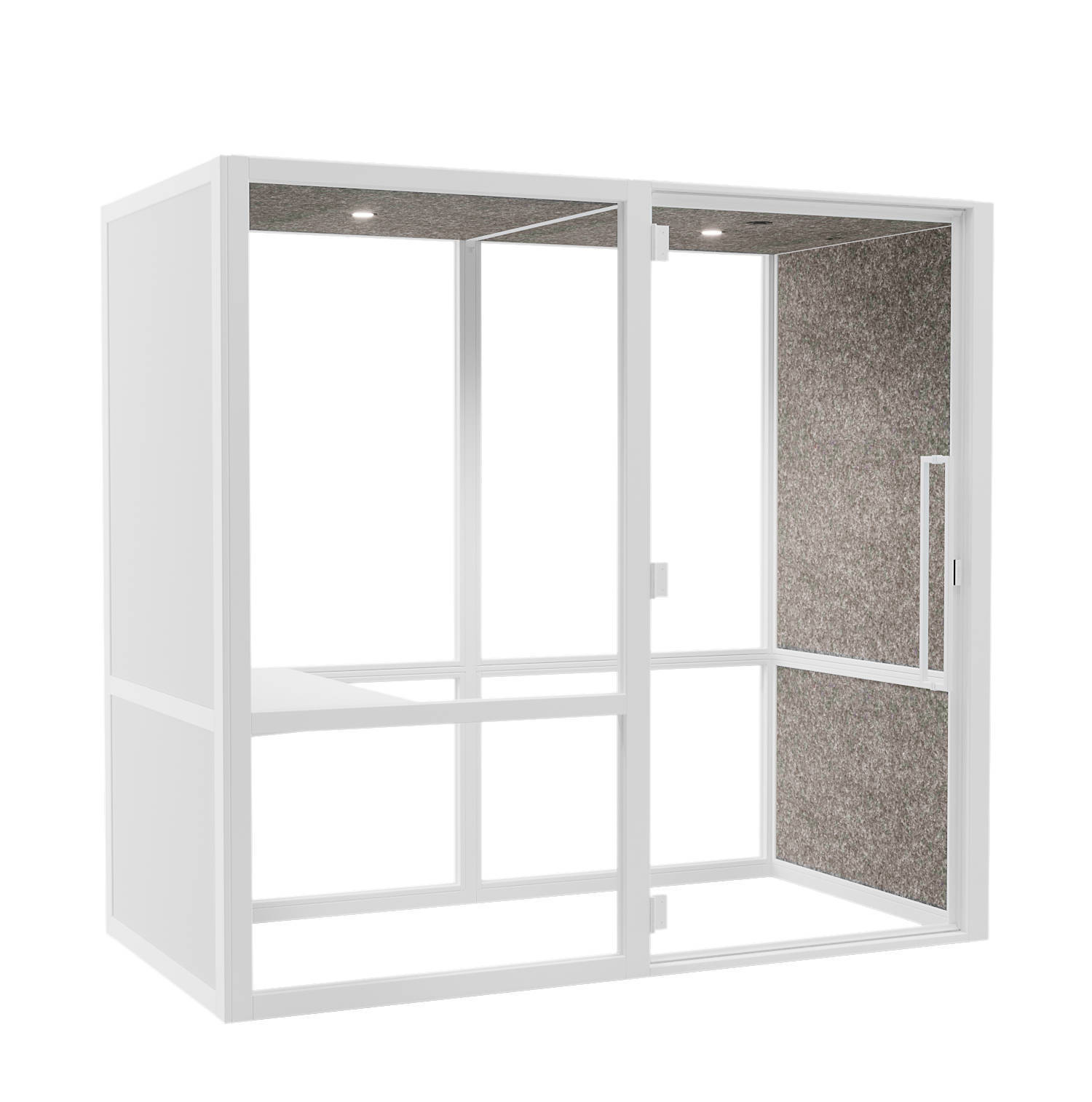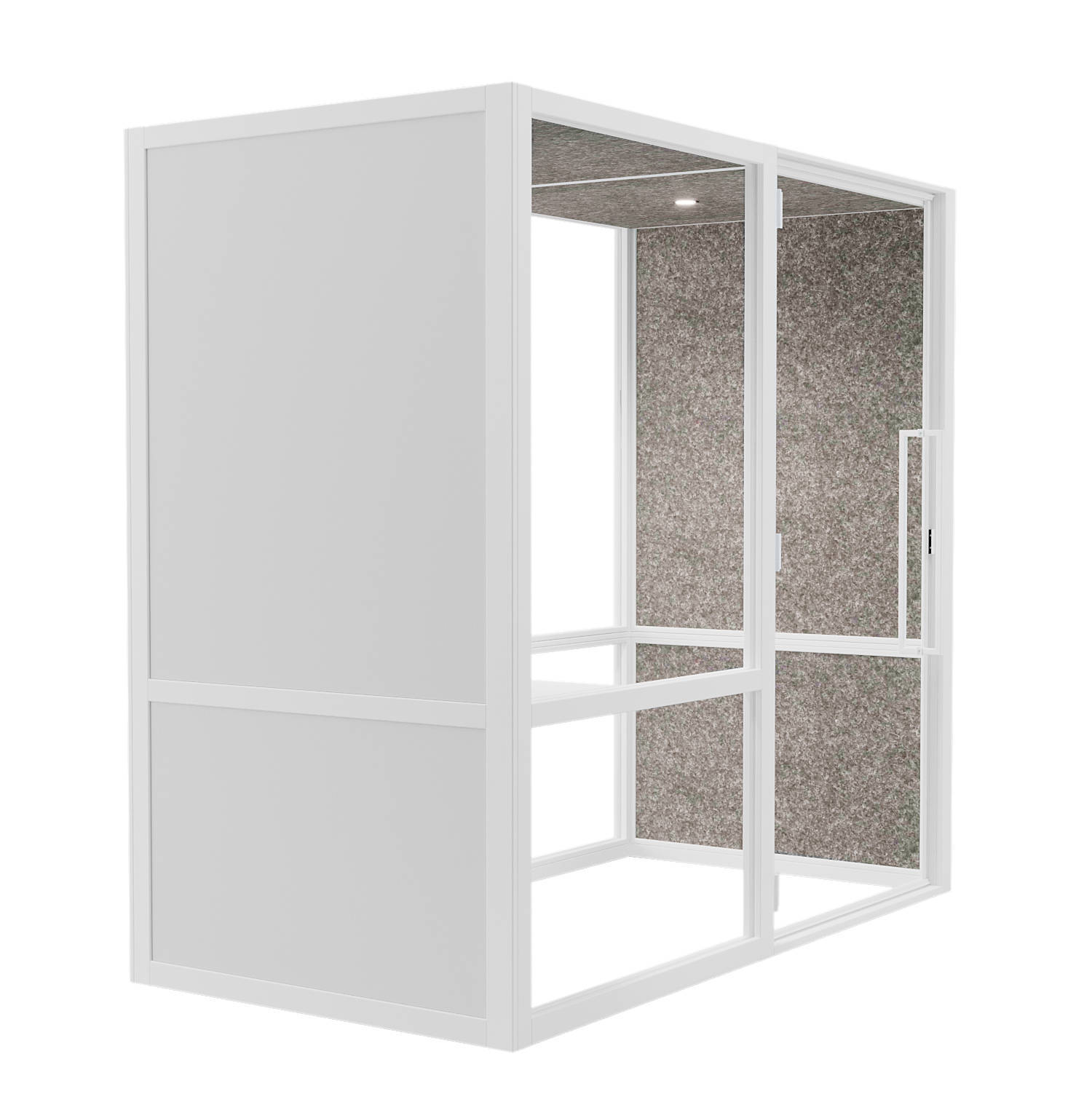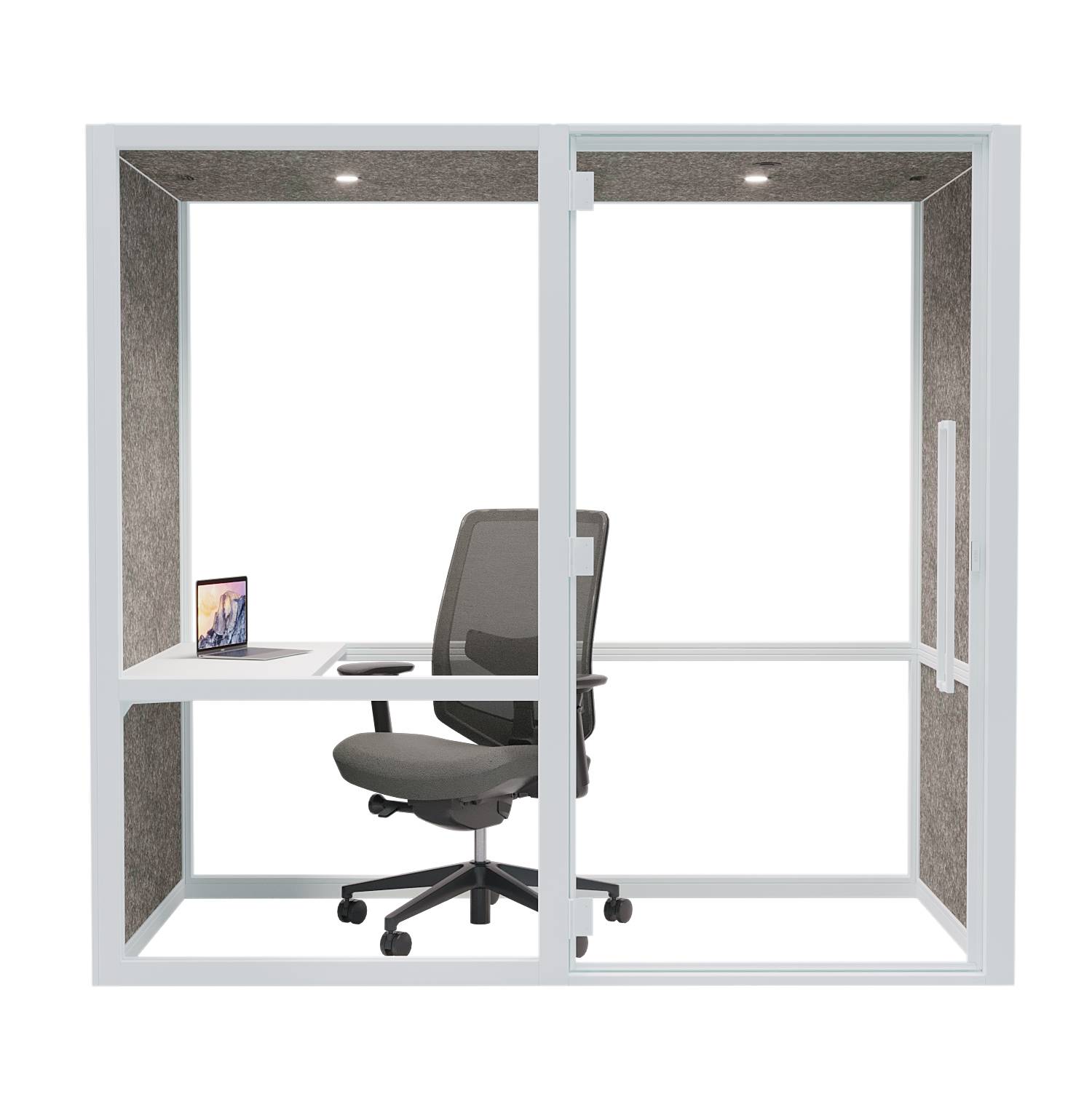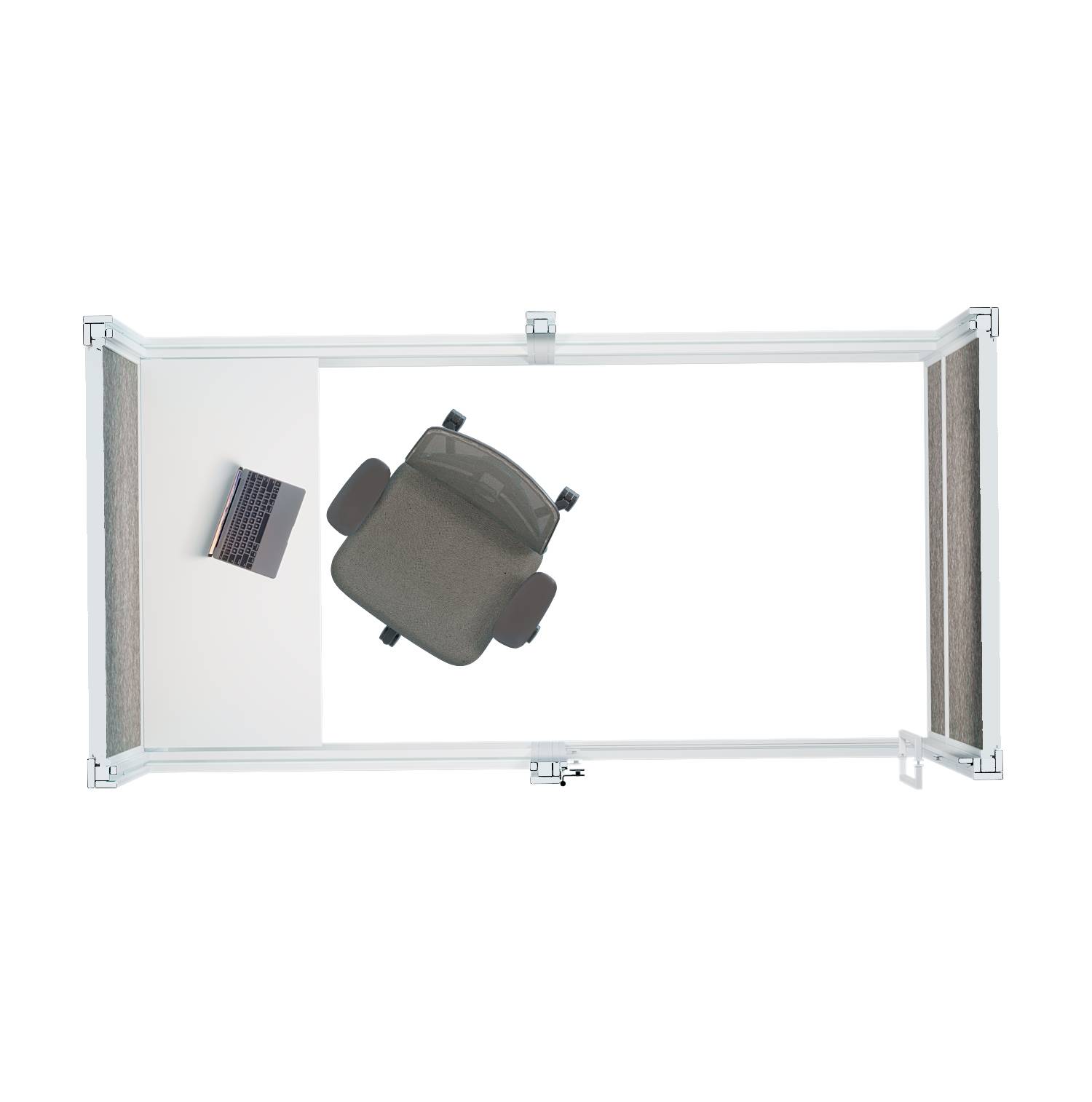 2-year guarantee
Professional advice
Special wishes? Ask for the possibilities
Specifications
| | |
| --- | --- |
| Depth outer dimension | 128 cm |
| Exterior color | White |
| Height outer dimension | 230 cm + 21 cm ventilation system |
| Inner width | 236 cm |
| Interior color | Anthracite |
| Internal depth | 116 cm |
| Internal height | 224 cm |
| Wheelchair accessible | Yes, optional |
| Width outer size | 248 cm |
Product information
Experience the Amsterdam S Meeting Box: Unleash the Power of Flexibility and Acoustic Solutions!
Looking for a flexible office setup that breaks free from conventional walls while providing exceptional acoustic performance? Look no further than the Amsterdam S Meeting Box. This modular meeting booth is movable, customizable, and effortlessly connects with just one plug. Planning an office relocation? No worries! The Amsterdam Meeting Box moves along with you, adapting to your changing needs.
Modularity: The Ultimate Lego for Adults
The Amsterdam Meeting Boxes are built with modular building blocks (panels) of a standard size measuring 230 x 120 cm per panel. Additionally, there is an additional +8 cm accounted for each side to accommodate the column. With these building blocks, you can swiftly transform the box to your desired configuration. Need to expand or downsize the unit in the future? Not a problem at all. As the situation in your office evolves, the meeting box can easily adapt along with it.
Configuration: Design Your Own Meeting Box
The Amsterdam S Meeting Box measures 248 cm in length, 128 cm in width, and 230 cm in height (plus an additional 21 cm for the ventilation system). You have the freedom to configure the box by choosing between glass or acoustic (closed) panels. Want to maintain an open and collaborative atmosphere? Opt for the glass panels. Seeking more privacy? Select the closed panels. Planning to use the Amsterdam Meeting Box for various purposes? Combine both closed and glass panels. The door frame is reversible, allowing for outward-opening in both directions. There are multiple color options available, and you can enhance the exterior with wooden slats or moss for added visual appeal.
Ventilation: Optimal Climate for Productivity
Have you ever experienced the discomfort of an excessively warm meeting room? We understand the importance of a comfortable working environment. The Amsterdam Meeting Box comes equipped with a CO2-controlled ventilation system on the roof. Based on the CO2/PPM levels inside the box, the airflow regulation ensures an optimal climate within the meeting booth.
Acoustics: Uninterrupted Work in the Amsterdam Meeting Box
In the Amsterdam Meeting Boxes, you can engage in meetings, discussions, phone calls, or webinars without any distractions. Measurements have shown that the boxes provide a noise reduction of 33 dB when open and closed panels are equally distributed. Naturally, the acoustic performance improves with a higher number of panels featuring acoustic fabric.
Additional Highlights:
Ideal for concentration work, short meetings, video calls, or telephone conversations.
Exterior available in 2 colors and 6 standard fabric colors.
Each panel is equipped with laminated glass.
Sound reduction meets the requirements of ISO 23351: 33 dB.
All building blocks and components are easily reassembled, reconfigured, and movable to meet future needs.
The Amsterdam S Meeting Box offers unparalleled flexibility and acoustic excellence, allowing you to create the perfect environment for focused work and effective collaboration. Say goodbye to office noise and distractions, and embrace the enhanced productivity and privacy provided by this exceptional meeting booth.
Discover the Amsterdam S Meeting Box and revolutionize the way you work and communicate in your office environment. Unleash the true potential of flexibility and acoustic harmony for a more productive and enjoyable work experience.