Meetingbox Amsterdam 2.0 S - Black / Anthracite
Meetingbox Amsterdam 2.0 S - Black / Anthracite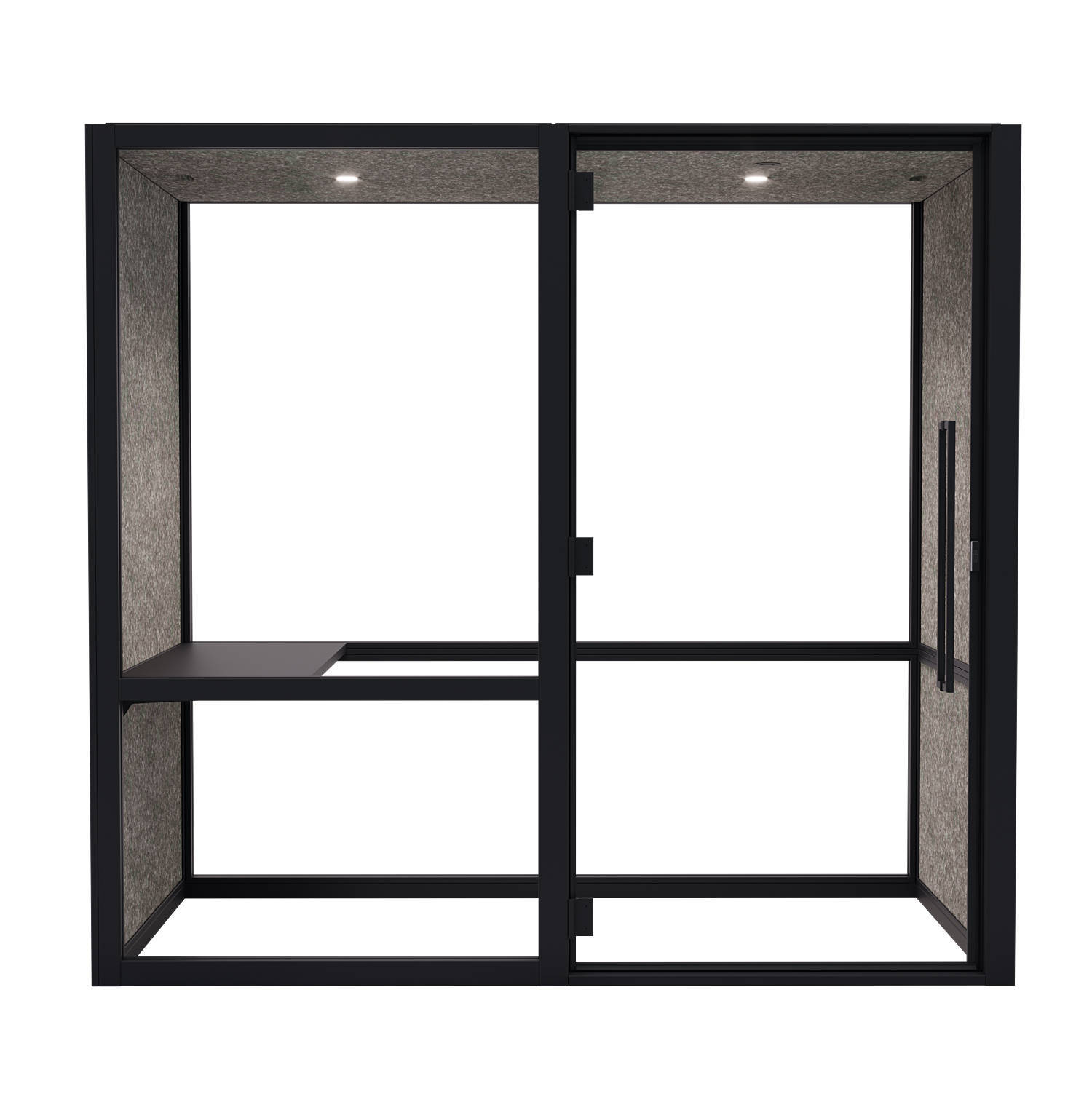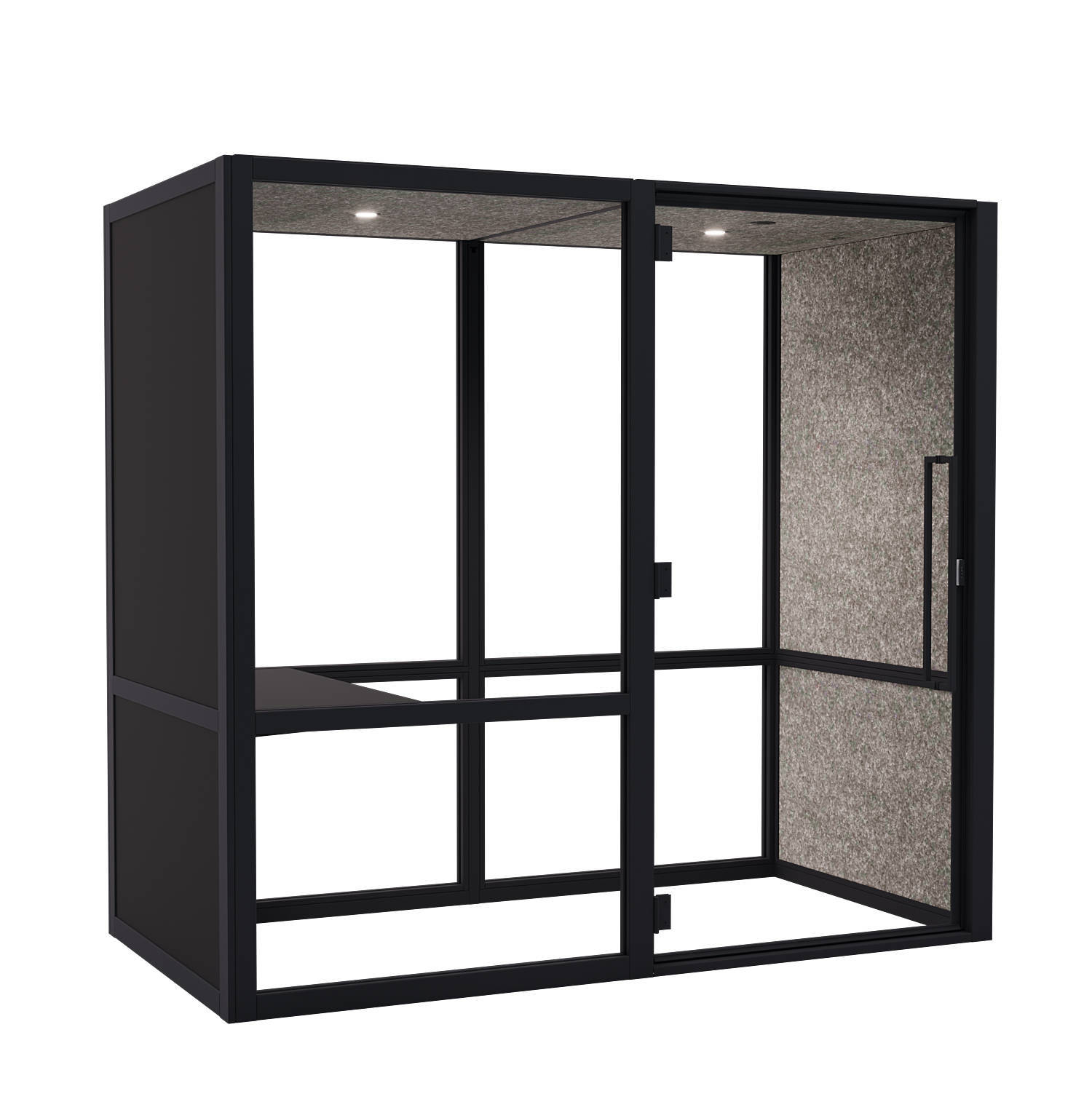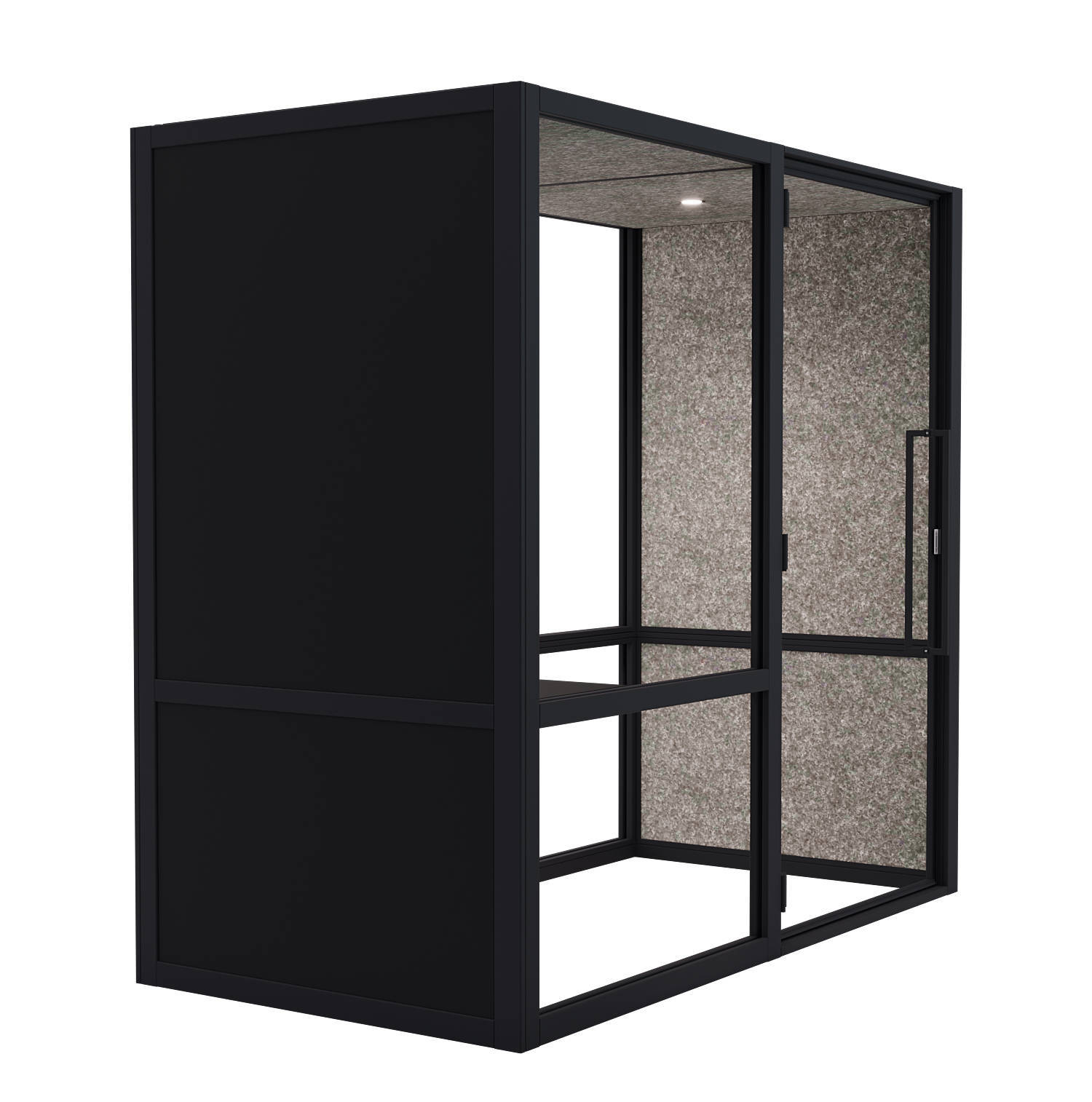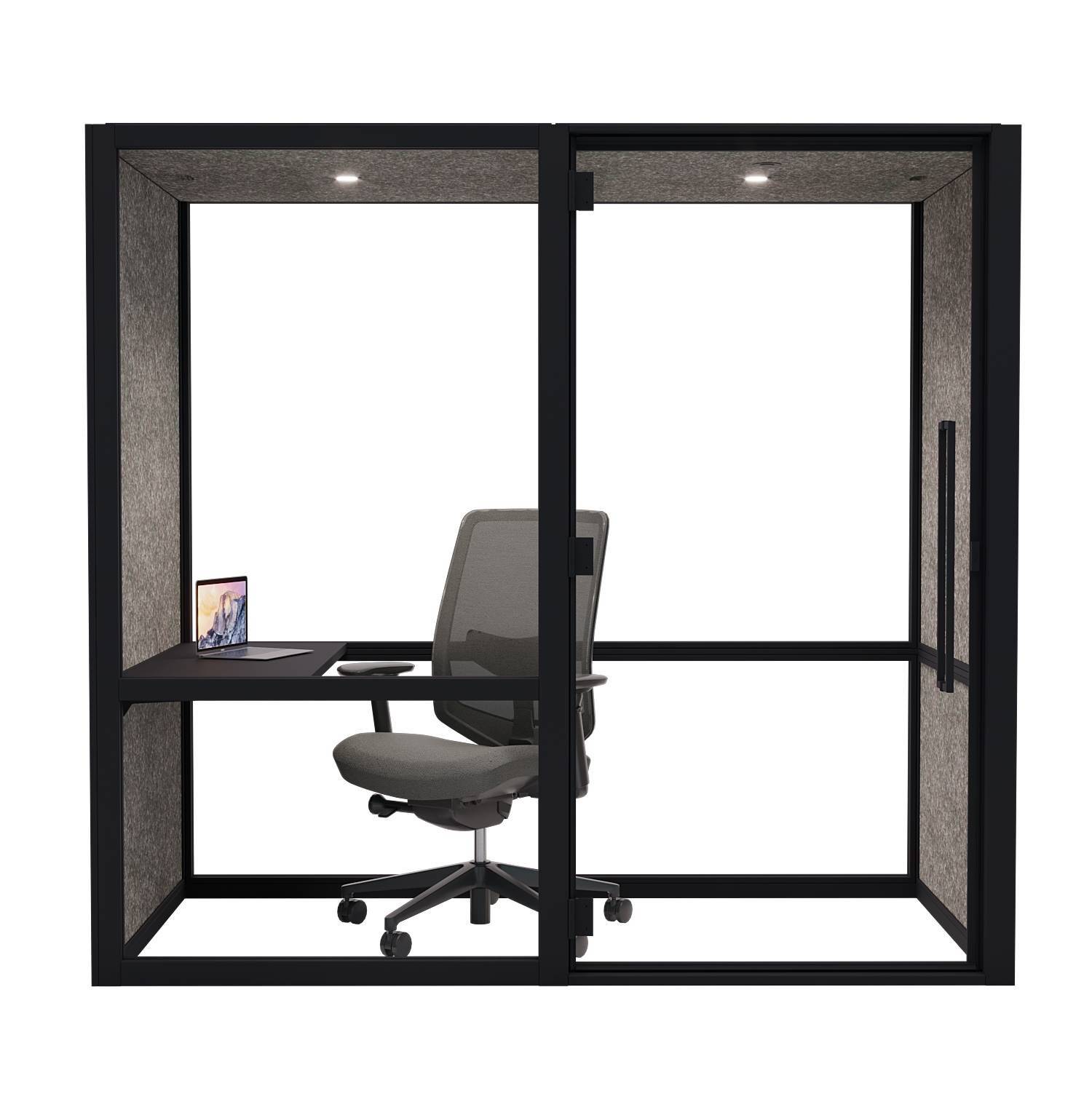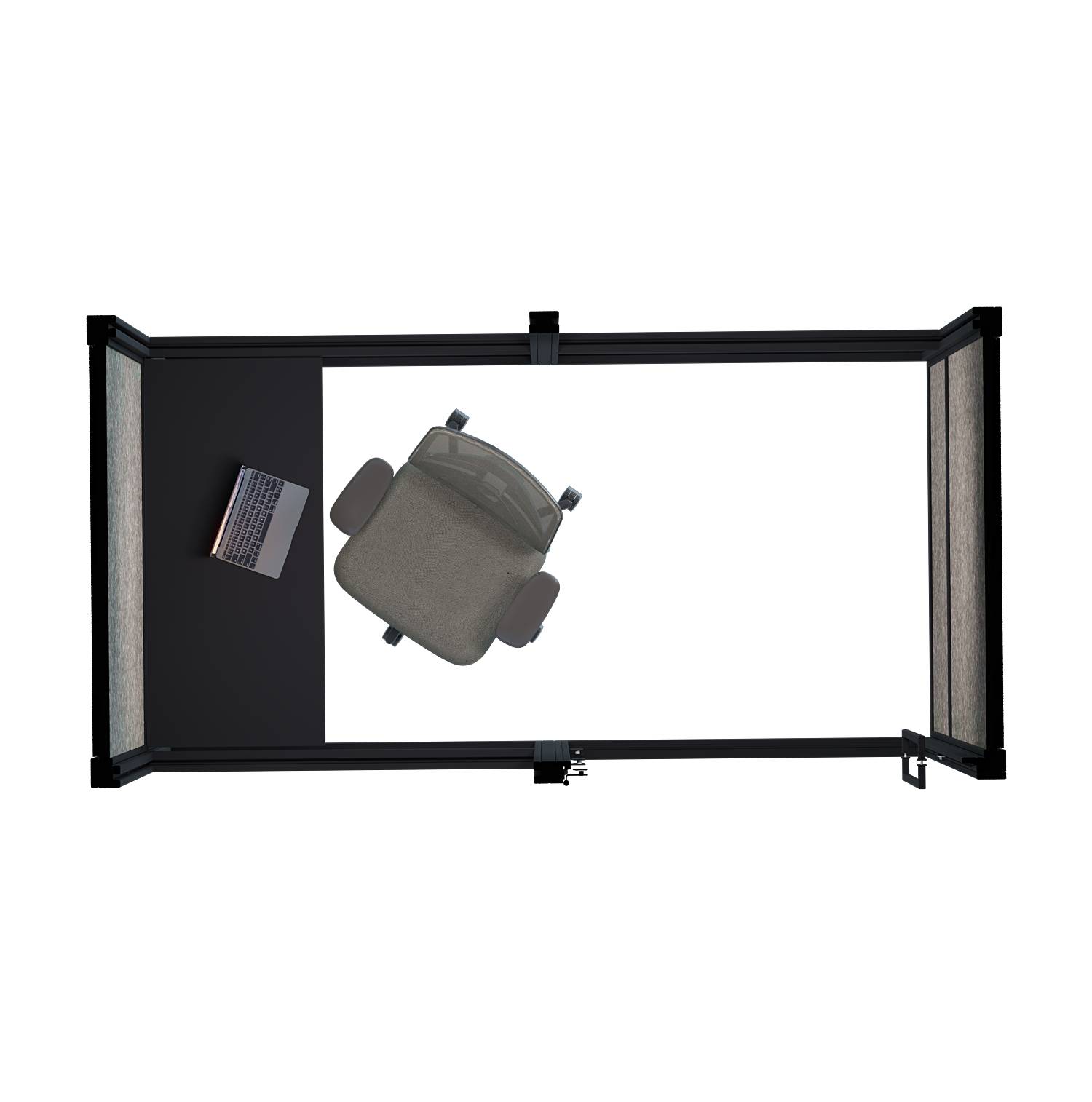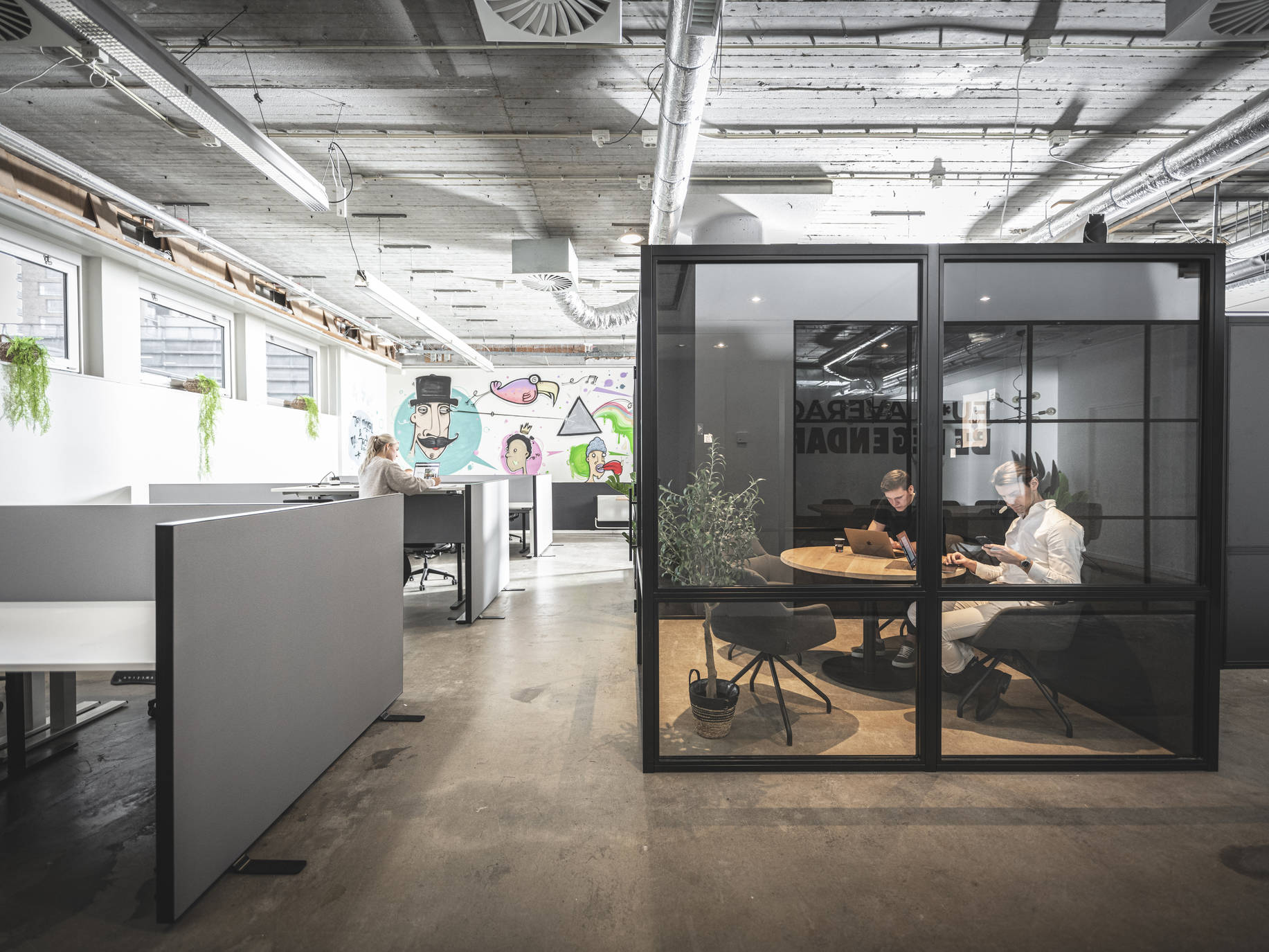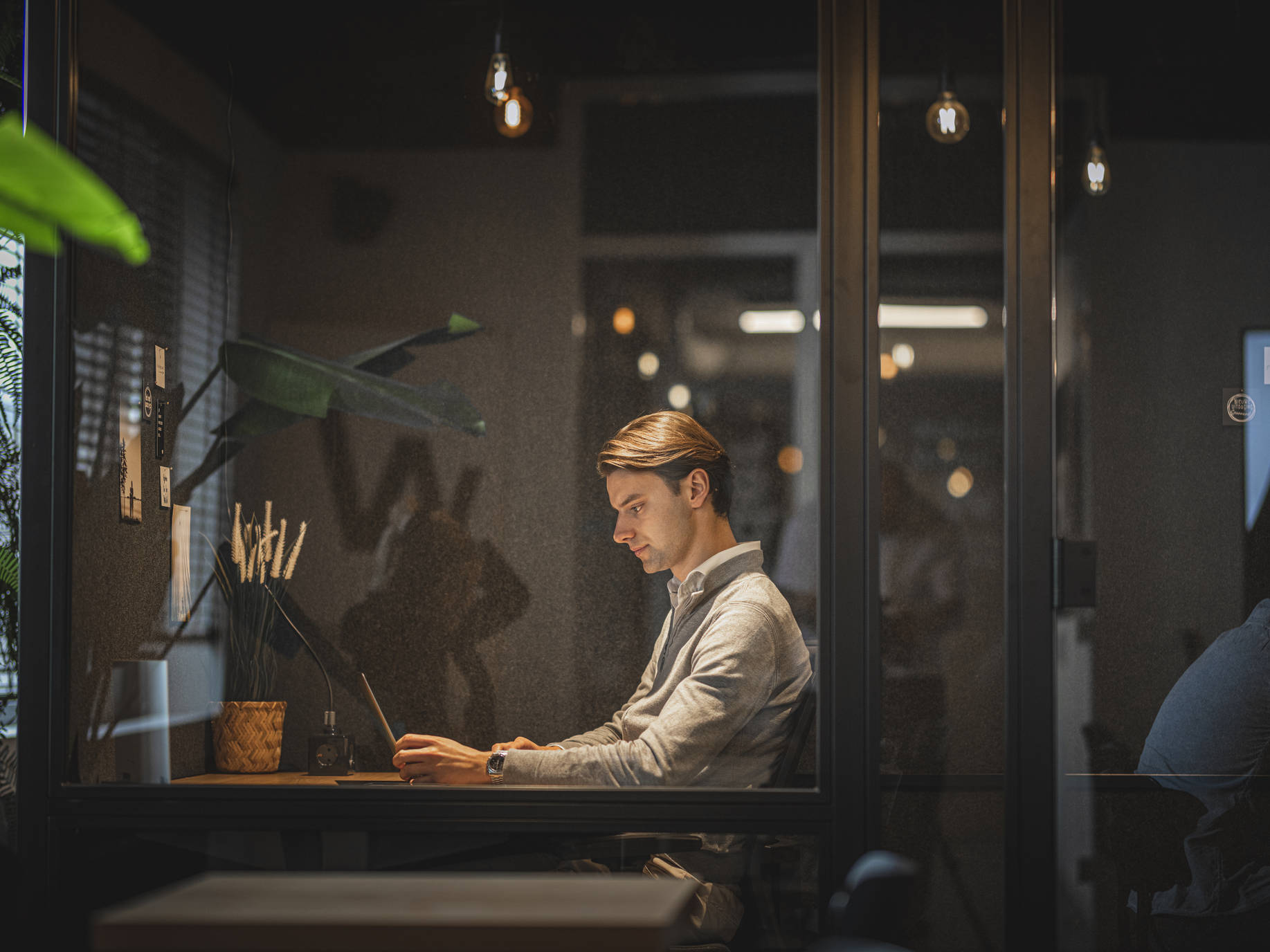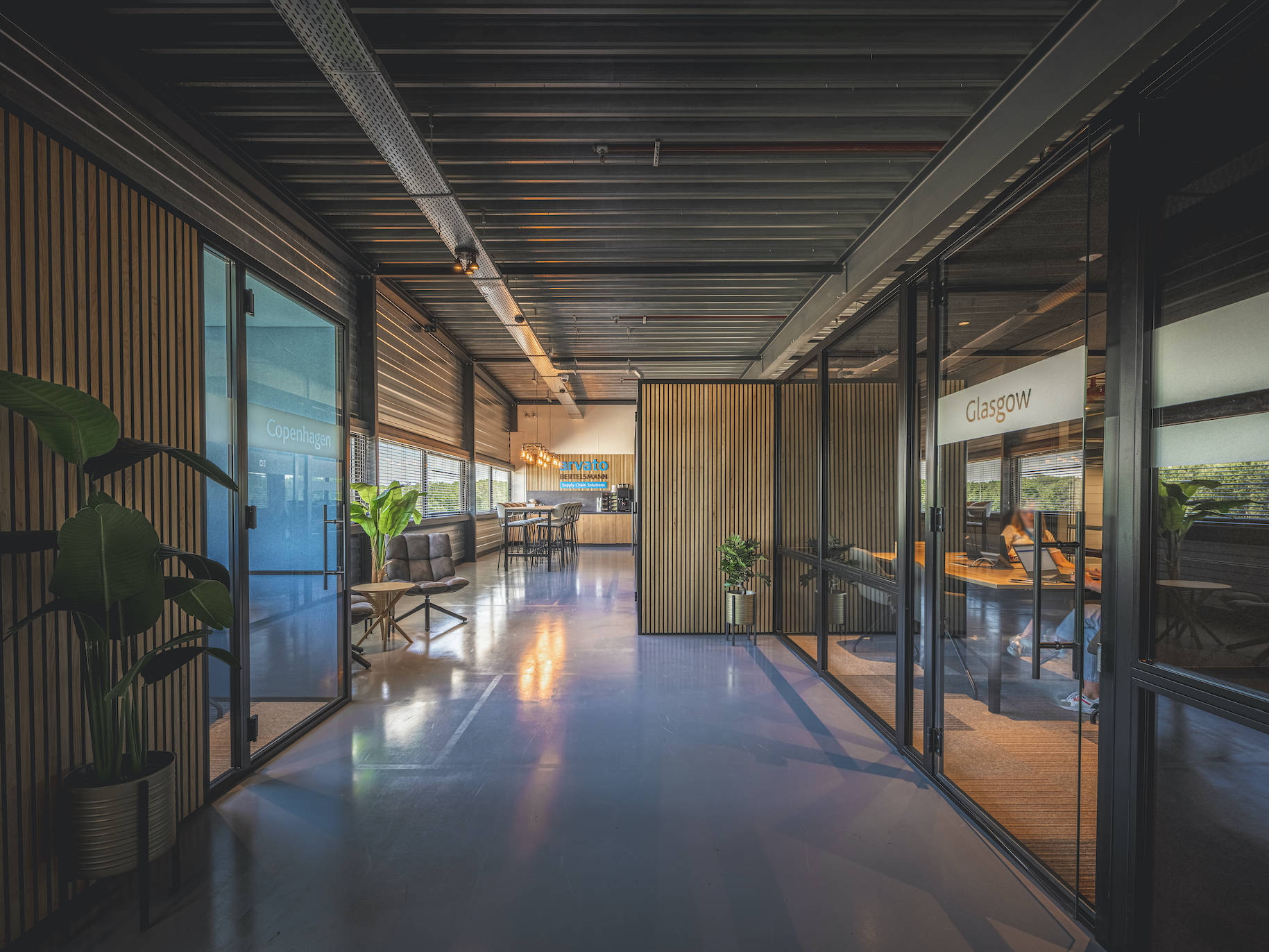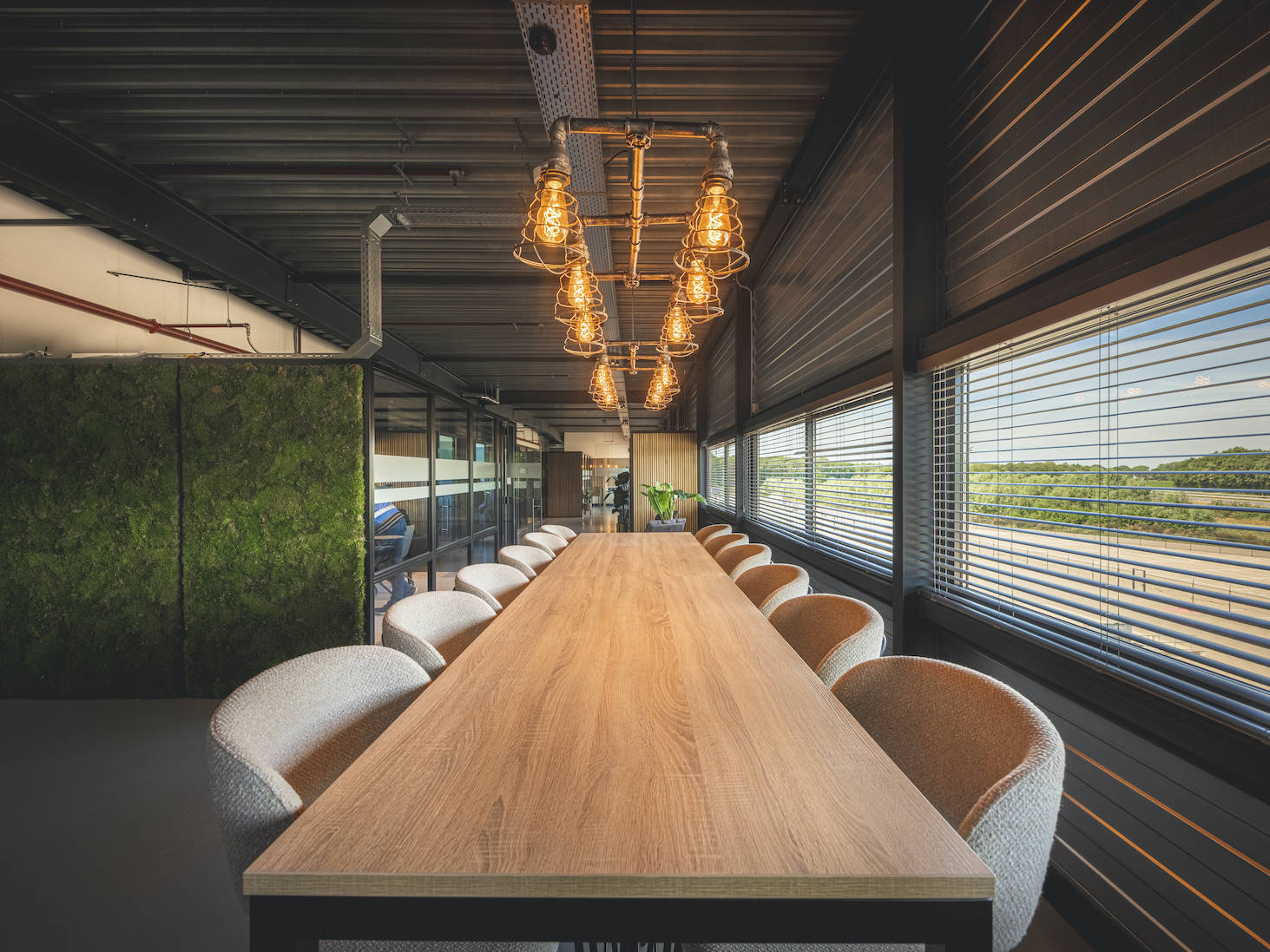 2-year guarantee
Professional advice
Special wishes? Ask for the possibilities
Specifications
| | |
| --- | --- |
| Depth outer dimension | 128 cm |
| Exterior color | Black |
| Height outer dimension | 230 cm + 21 cm ventilation system |
| Inner width | 236 cm |
| Interior color | Anthracite |
| Internal depth | 116 cm |
| Internal height | 224 cm |
| Wheelchair accessible | Yes, optional |
| Width outer size | 248 cm |
Product information
Do you want to design your office flexibly, without being tied to existing walls, and have an acoustic solution? Then the Amsterdam S Meeting Box is the perfect solution for you. This modular conference booth is movable, customizable, and can be connected with just one plug. Planning a move? No problem! The Amsterdam Meeting Box moves with you.
Modularity: Lego for Adults
The Amsterdam Meeting Boxes are built with modular building blocks (panels) of a fixed size of 230 x 120 cm per panel. Additionally, an additional +8 cm is added on each side for the column. With these building blocks, you can easily transform the box in no time. Need to make the unit larger or smaller in the future? Not a problem. As the situation in your office changes, the meeting box changes with you.
Configuration: Create Your Own Meeting Box
The Amsterdam S Meeting Box is 248 cm long, 128 cm wide, and 230 cm high (plus 21 cm for the ventilation system). Determine the configuration yourself by using glass or acoustic (closed) panels. If the box should maintain an open character, the glass panels are suitable. Prefer more privacy? Choose the closed panels. Want to use the Amsterdam Meeting Box for various tasks? Combine both closed and glass panels. The door frame is reversible, allowing for outward-opening in both directions. There are various color options available, and you can enhance the exterior with wooden slats or moss.
Ventilation: Optimal Climate for All Tasks
Too warm in your meeting room? We understand that it's not pleasant. The Meeting Box Amsterdam comes standard with a CO2-controlled ventilation system on the roof. Based on the CO2/PPM value inside the box, the regulation of air supply and exhaust is determined. This ensures an optimal climate in the conference box.
Acoustics: Uninterrupted Work in the Amsterdam Boxes
In the Amsterdam boxes, you can have undisturbed meetings, discussions, phone calls, or follow webinars. Measurements show that the boxes reduce noise by 33 dB based on an equal distribution of open and closed panels. Of course, the more panels with acoustic fabric, the better the acoustics.
Ideal for concentration work, short meetings, video calls, or phone calls
Exterior available in 2 colors and 6 standard fabric colors
Each panel is equipped with laminated glass
Sound reduction meets the requirements of ISO 23351: 33 dB
All building blocks and components are easy to disassemble, reconfigure, and move to meet future needs