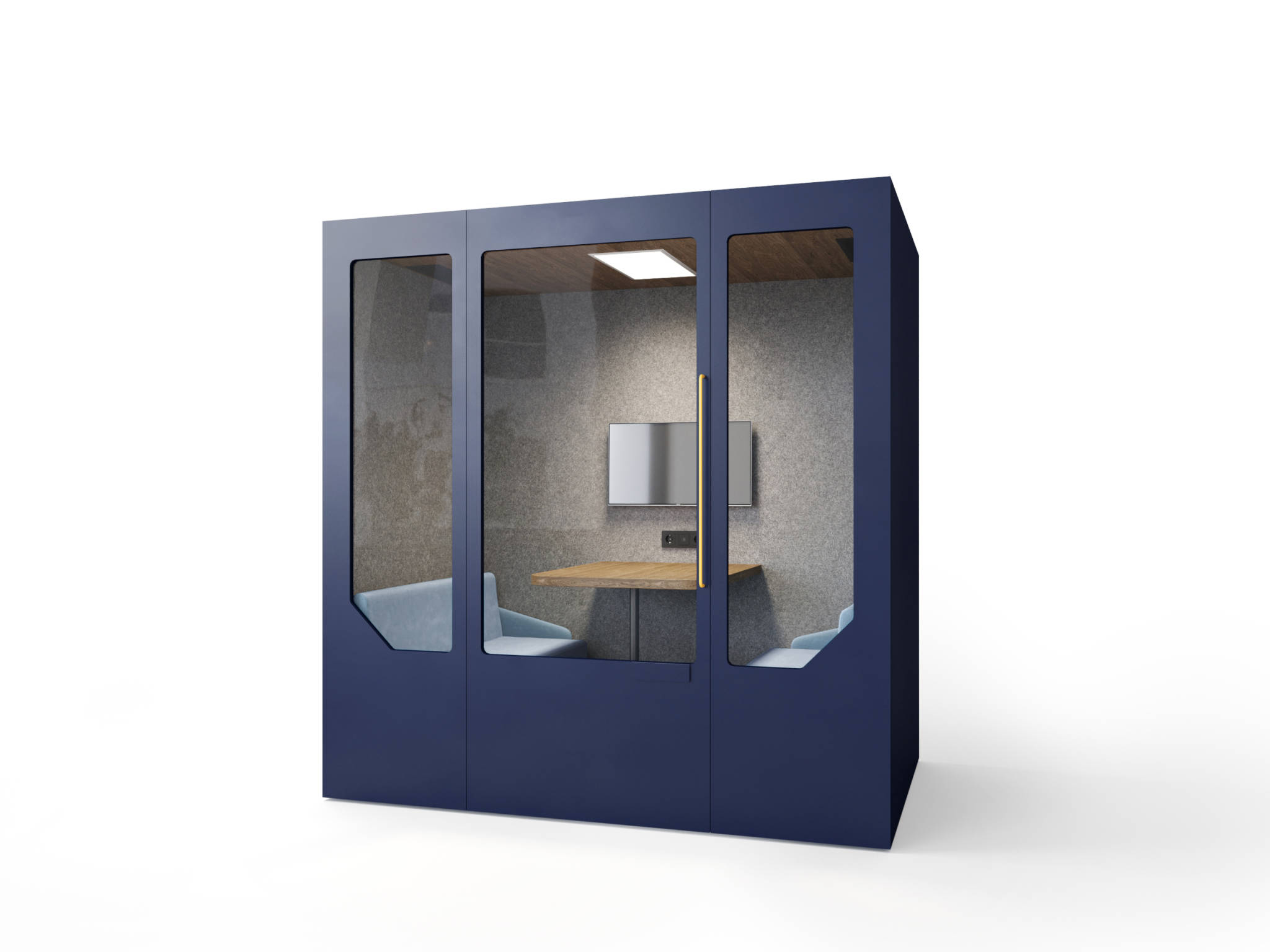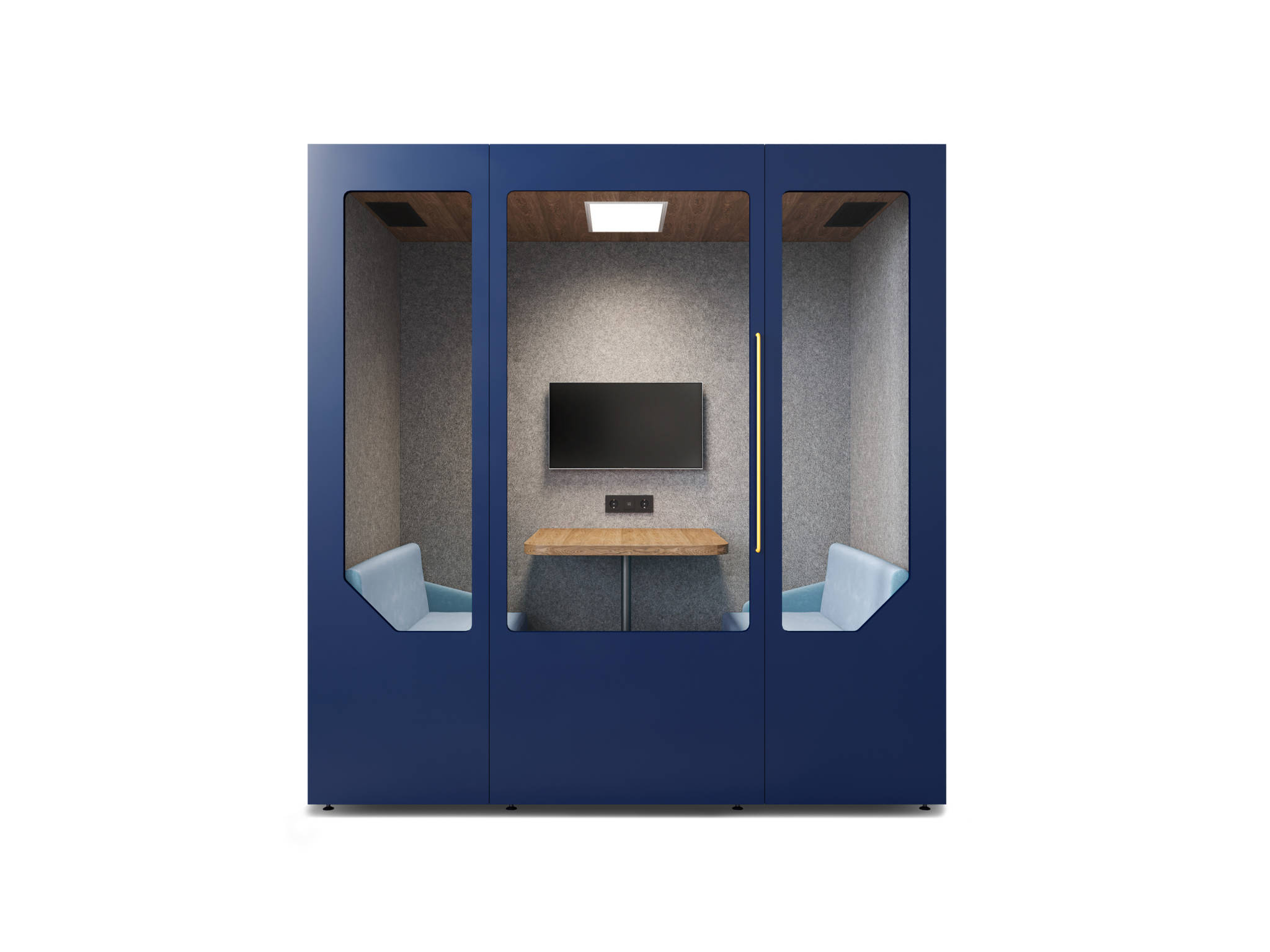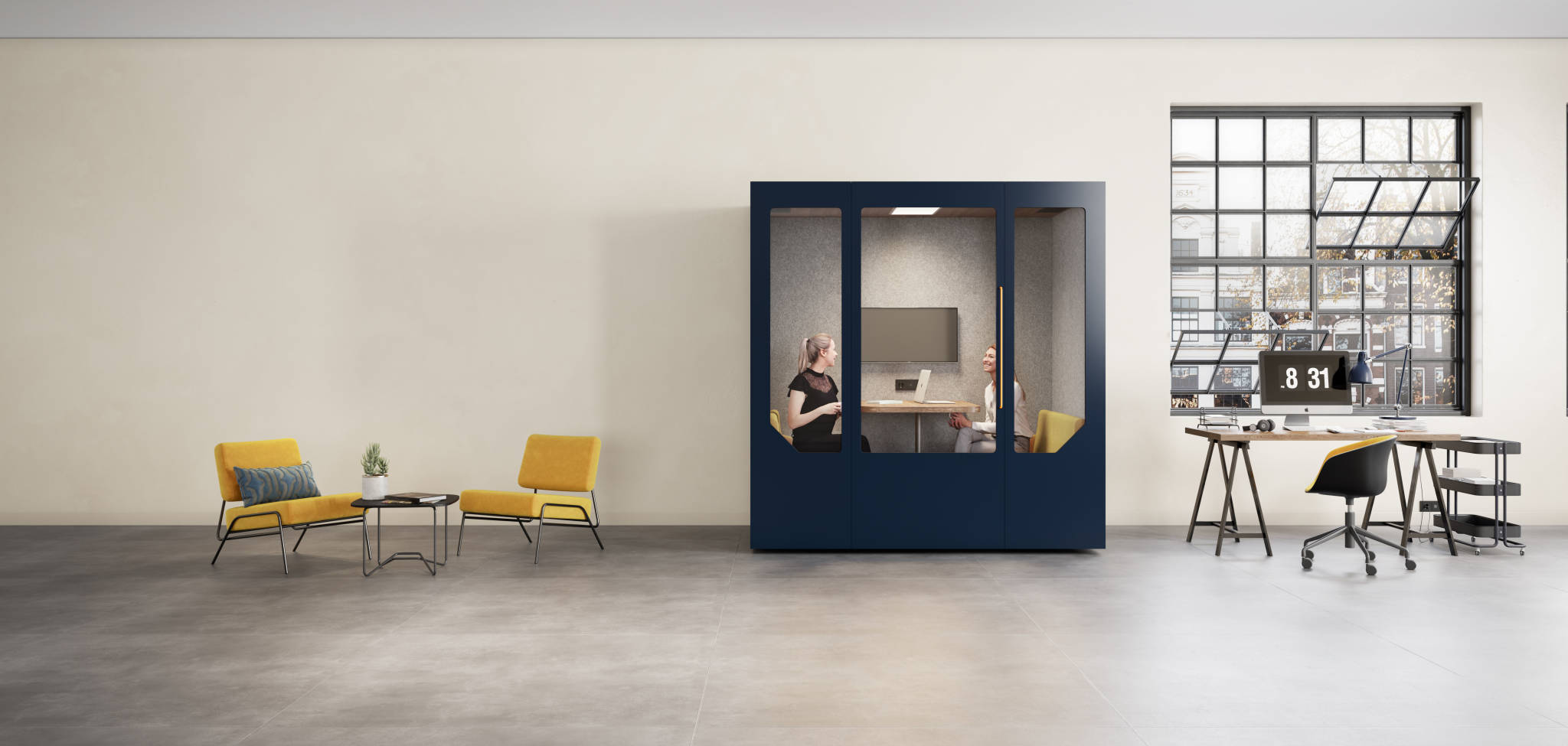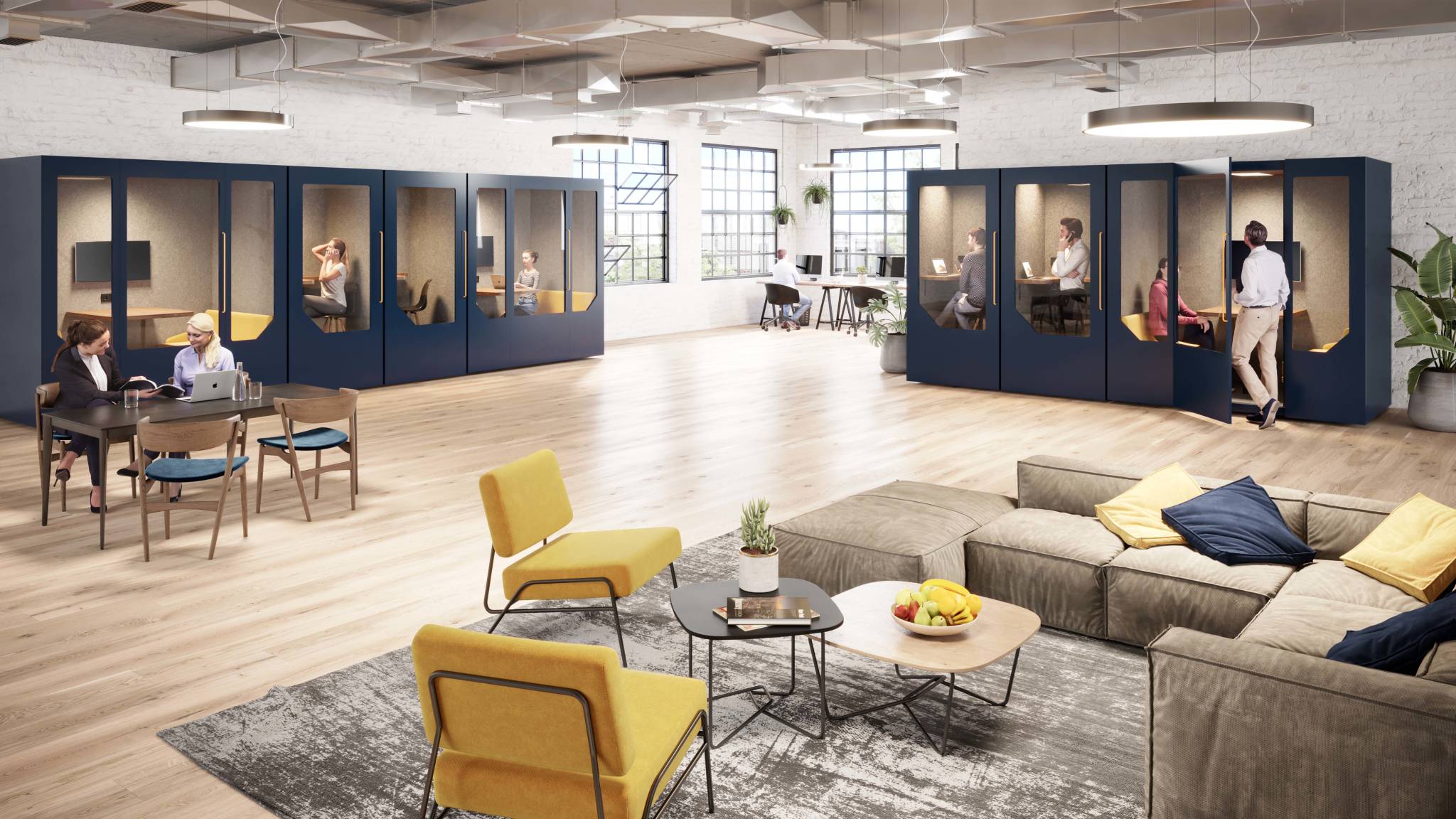 2-year guarantee
Professional advice
Special wishes? Ask for the possibilities
Specifications
| | |
| --- | --- |
| Depth outer dimension | 143 cm |
| Exterior color | Customized |
| Height outer dimension | 231 cm |
| Included interior | Yes |
| Number of persons | 4 |
| Width outer size | 224 cm |
Product information
From now on, working in a quiet atmosphere is no longer a privilege. Room systems like the Persy Four Meetingbox are tailor-made for meetings that just can't wait any longer or for comfortable work in complete tranquility. In the Meetingbox with external dimensions of 231 cm (H) x 224 cm (W) x 143 cm (D), up to 4 people can hold meetings and collaborate on projects together.
Soundproof like no other box
When designing the Meetingbox, the focus wasn't solely on soundproofing the walls, but on all areas where sound could enter or exit the box. Five layers of sound-absorbing materials within the 8 cm thick walls each absorb different sound frequencies. Furthermore, the recycled PET felt integrated into the interior lining absorbs echoes within the phone booth itself. Ultimately, the use of 2 layers of glass limits the sound that enters or leaves the Meetingbox.
Integration of corporate colors with over 25,000 color options
Since this Meetingbox variant offers numerous customization options, it's possible to integrate the company's colors into the design of the box. With over 25,000 color combinations available for both the door and door handle and the walls, the box can be precisely configured and assembled to perfectly match the company's aesthetic.
Special features of the Meetingbox
Integrated spacious table (made of oak)
Over 25,000 color combinations
Cost-effective and flexible alternative to expensive remodeling
Requires minimal space and provides an easily adjustable workspace
Note: This product can only be delivered to D-A-C-H countries, check out our alternatives here.